Winter Items Drive in Grand Rapids!
Community Happenings!
Winter Gear Drive!
The MFCU Branches in Grand Rapids are holding a Winter Items Drive from Nov. 1st - Nov. 12th for Heart of West Michigan United Way. Stop by our Ann St. Branch, Kentwood Branch, or Jenison Branch with any donations.

If you are not in the Grand Rapids area, but would still like to make a donation, please take it to your local MFCU Branch and we will send it over.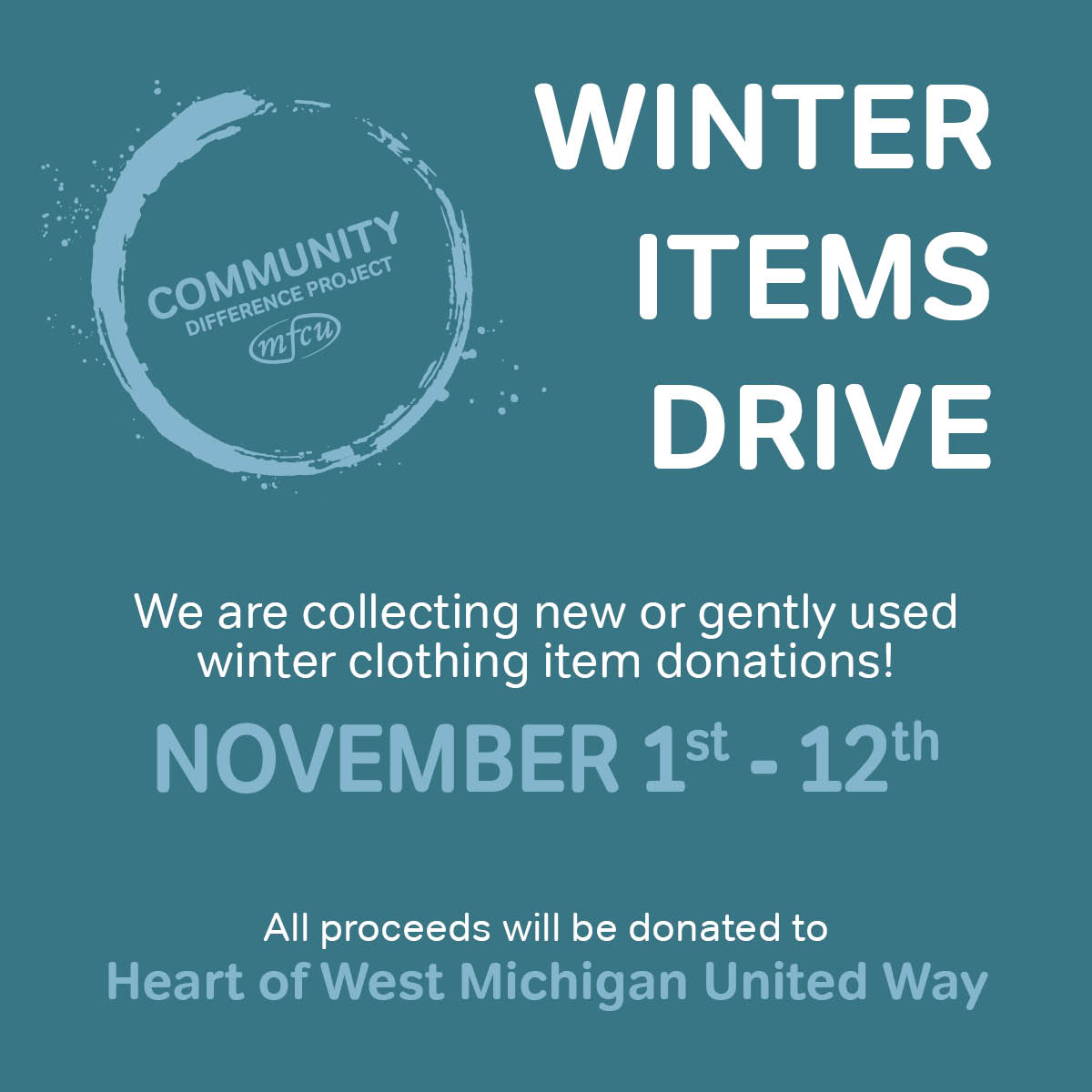 « Return to "MFCU Blog"