Checking Accounts
We have a variety of options with different perks, access to over 30,000 surcharge-free ATMs, and our team is fully prepared to find the perfect match for you. All checking accounts include free instant issue debit cards, free automatic transfers, and free starter checks at the time of account opening. Each option has free eServices including Online & Mobile Banking and Mobile Check Deposit.
If you are not already a member, please click below to apply for membership online.
If you are already a member and would like to stop by your branch to open a checking account, click below to schedule an appointment.
---
Simply Free Checking
This is a completely free checking account with no monthly balance requirements and no monthly service charges.
eChecking
With eChecking, you get the electronic convenience you deserve and the freedom that you're looking for while earning interest on daily balances of $1,000 or more. eChecking is the way to go if you use a debit card more than 5 times a month and participate in direct deposit.
Fresh Start Checking
If you've been denied at other financial institutions, this may be the option for you. This account will give you freedom from the endless cycle of check cashing, prepaid debit cards, and payday lending. We're proud to offer you a realistic solution and help provide peace of mind.
Premier Checking
You've worked hard for your money, let us reward you for it. Take advantage of rate discounts of .10% on new Auto or Consumer Loans. You can also earn interest on average daily balances of $1,000 or more within a tiered structure and earn an extra .10% on your rate on Super High Yield accounts and CDs.
Advantage 60 Checking
If you are 60 years or better, this option is for you! Take advantage of all of the great benefits you have earned including earning interest on daily balances of $1,000 or more and one free box of checks per year. This option also provides a 10% discount on a safe deposit box rental at branches where they are available.
Youth Checking
Available to our youth members ages 13-17. Includes an instant issue debit card. Great for depositing allowance, birthday money, and paychecks. To open a Youth Checking, bring your Social Security Card and Birth Certificate or state issued identification along with your parent!
A $25 minimum deposit is required at the time of opening for all checking accounts.
---
Direct Deposit
Direct deposit of the full amount of your income qualifies you for .25% rate discount on consumer loan rates.
TAKE CHARGE OF YOUR CARD, FROM ANYWHERE
With MyCardRules, you get more control of your MFCU VISA or Debit card. You can now use your phone to manage your card for the things that matter, such as:
Set location controls for added security
Create purchase limits or alerts for budget control
Set restrictions for how and where your card can be used
Ability to lock your card when lost or stolen (then you can contact us to get a new one!)
Download MyCardRules App from Apple Store Download MyCardRules App from Google Play Store
USE YOUR CARD WITH MORE CONVENIENCE AND LESS WORRY
Ensuring that your purchases are easy and secure whether you are shopping online or in-person at a store is a top priority. We have collaborated with digital mobile wallet tools including Apple Pay™ and Google Pay™ in order to make this happen with your MFCU VISA credit card or MasterCard debit card.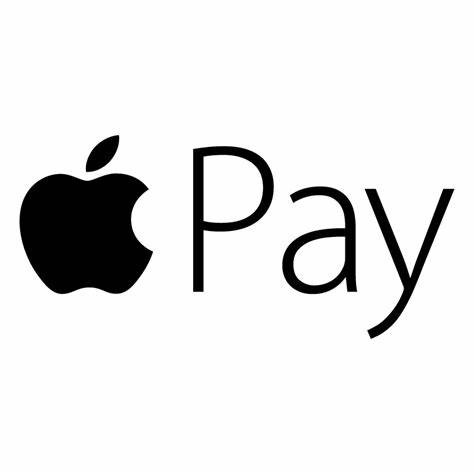 Apple Pay™
Apple Pay™ provides a simple and easy way to use your iPhone or Apple Watch to pay in-person or online. When you make a purchase, Apple Pay uses a device-specific number and unique transaction code to pay for your items so that your card number and identity are not shared with the merchant. Add your MFCU credit or debit card in the Apple Passbook app by simply taking a picture of your card or manually inputting the card details. If you are making a purchase in-person at a participating store, hold your phone or watch near the contactless payment terminal and a subtle vibration or beep will confirm your payment has been successful. If you are making a purchase within an app or online, select Apple Pay at checkout to pay for your purchase.
Apple®, the Apple logo, iPhone®, iPad®, Apple Watch® and Safari® are trademarks of Apple, Inc., registered in the U.S. and other countries. Apple PayTM and Touch IDTM is a trademark of Apple, Inc.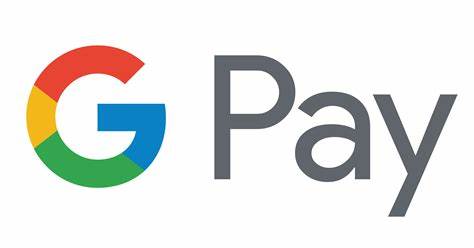 Google Pay™
Google Pay™ is a mobile payment solution that is simple, secure and easy to use. By using Google Pay, your card number and identity are not stored on your phone or given to the merchant when making a payment either in-person or online. Instead, Google Pay uses a virtual account number to represent your account information and provides an extra layer of security to prevent fraud. Add your MFCU credit or debit card in the Google Pay app by simply taking a picture of your card or manually inputting the card details. When you are making a purchase in-person at a participating store, unlock your phone as usual and hold it over the merchant's contactless payment terminal.
Google™ and Google Pay™ are trademarks of Google Inc. The Android Robot is reproduced or modified from work created and shared by Google and used according to terms described in the Creative Commons 3.0 Attribution License.
Change PIN or Activate Card
Give us a call at 800.290.7893 if you are in the U.S. or 206.624.7998 for international calls.
Report Lost or Stolen Card
Please call 888.297.3416 or contact the credit union at 855.835.6328 during regular business hours.
Go to main navigation