#wemakeadifference #BluegrassBranch
"The best way to find yourself is to lose yourself in the service of others." - Gandhi

Throughout the year, our staff at Bluegrass has:
Participated in United Way of Isabella County - Days of Service and United Way of Isabella County – Knock out Hunger
Helped with the spring clean-up through the Commission on Aging,
Sponsored the Mt. Pleasant Chamber CMU Tailgate, Mt. Pleasant Business Expo, and MainStage
Volunteered at the Isabella County Soup Kitchen, the Sanford Senior Center, and for Junior Achievement in Mt. Pleasant and Shepherd
Held bake sales or coin drives for local needs or organizations
Random acts of kindness like paying for groceries, lunch, or gas
The Bluegrass Staff has been hard at work all through the year, and we look forward to the exciting and impactful things they will do in 2016!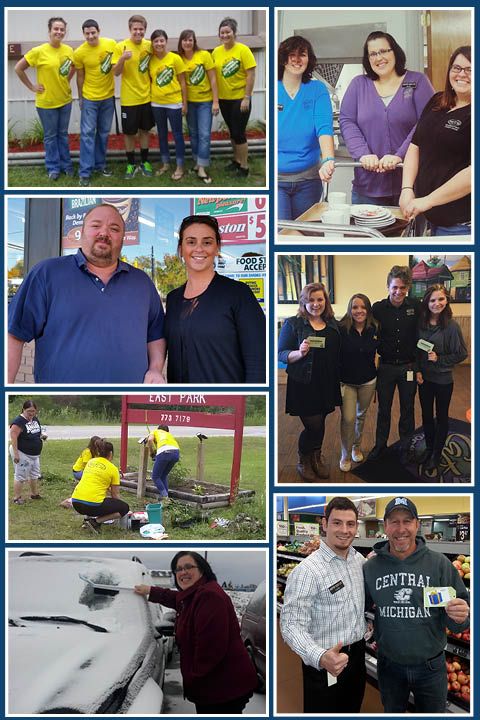 « Return to "MFCU Blog"