#wemakeadifference #WackerlyBranch
"People helping people means being there to help anyone when needed. Being able to identify an opportunity to make a difference in someone's life is rewarding and beneficial to both parties. Being a part of an organization committed to this idea has helped me to become more and more passionate to the growth and wellbeing of our communities." – Erin Malekadeli, Business Development Manager

Throughout the year, our staff at Wackerly has:
Sponsored Riverdays, Color Run 5K, Northwood University's Kick-Off, blood drives, and many others
Participated in Midland County Habitat for Humanity's Women's Build Week
Held fundraisers or collecting donations to Royal Family Kids and the Midland Shelterhouse
Held bake sales, chili cook-offs, and other fundraisers for local needs
Volunteered at the Humane Society, Midland Open Door, and Midland County Emergency Food Pantry's Community Gardens
Random acts of kindness like handing out gift cards, paying for meals, and paying for pool admissions to the Greater Midland Community Center
Sponsored a Reading Oasis at Floyd Elementary
The staff at Wackerly continues to go above and beyond for their community. They live our mission each and every day, and we can't wait for the impactful things our staff will do in 2016!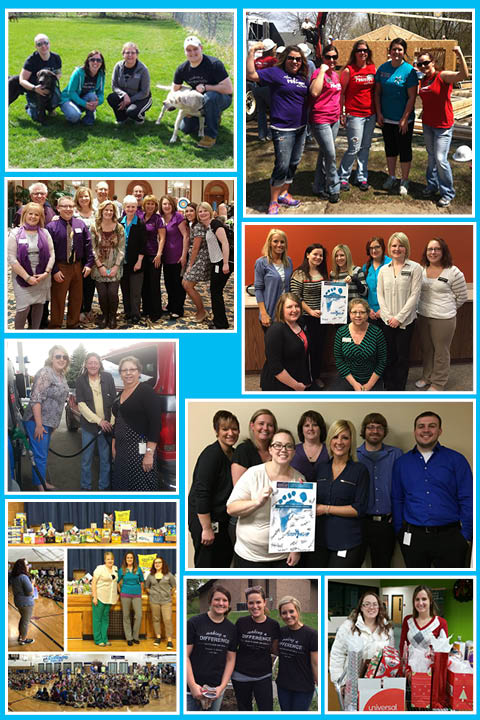 « Return to "MFCU Blog"