COVID-19 Impact at MFCU
Update 11/02/2020:
Branch Lobbies Closed as of Wednesday, November 4th, 2020
Drive-thrus, ATMs and In-Branch Appointments Available

To help prevent the spread of the Coronavirus (COVID-19), we are choosing to close our branch lobbies. We want to ensure you that Members First Credit Union is doing our part to keep our members, teams, and communities healthy and well. We know it's important for you to be able to complete your banking needs. Please keep reading to learn all the ways we are here to serve you.
---
Whatever Loans
Appointment Scheduled.
If you have already scheduled your appointment to get a Whatever Loan you're all set and we look forward to seeing you. Please plan to show up to the branch you chose on the date and time you're scheduled for.
Apply Online.
Visit mfcu.net/WhateverLoan to apply online today!
Still Need an Appointment.
If you would like to visit a branch to get your Whatever Loan, please fill out the appointment request form at
mfcu.net/appointment
.
---
Ways to do Your Banking
We are Open.
Our drive-thrus are open to serve the majority of your banking needs. Appointments can be made for banking needs you are unable to do through other channels available. Please call us at 855.835.6328 or visit
mfcu.net/appointment
to schedule.
Online & Mobile Banking
Use Online & Mobile Banking to check balances, pay bills, deposit checks, and make transfers between your MFCU accounts. If you don't use online banking,
enroll here
and download the MFCU app to your smartphone.
Online Lending & Membership
24/7 Online Lending and Account Opening are available so you can complete the easy-to-use application from the comfort of your home. If you're facing financial hardships during this time, reach out to us. We are here to help.
CO-OP ATM Network
Through he CO-OP ATM Network, you have access to over 35,000 surcharge free ATMs. Just look for the CO-OP logo, or
click here
to find the nearest ATM.
We're here to help.
Our 24/7 Contact Center is available to serve you. Call us at 855.835.6328.
Temporary Branch Hours as of November 4, 2020
Branch Lobbies
Monday - Friday
By Appointment Only
Drive-Thru
Modnday - Friday
9:00 a.m. - 5:00 p.m.
Saturday
9:00 a.m. - 1:00 p.m.
Update 10/07/2020:
We are closely monitoring national, state, and local information and mandates pertaining to COVID-19 and we will be continuing to follow and enforce our COVID-19 Preparedness and Response Plan. Our COVID-19 Preparedness and Response Plan was designed to provide the highest level combination of protection, comfortability, and service. Moving forward, our team will still utilize masks and other protective safety measures. If you have any questions, please feel free to reach out to us.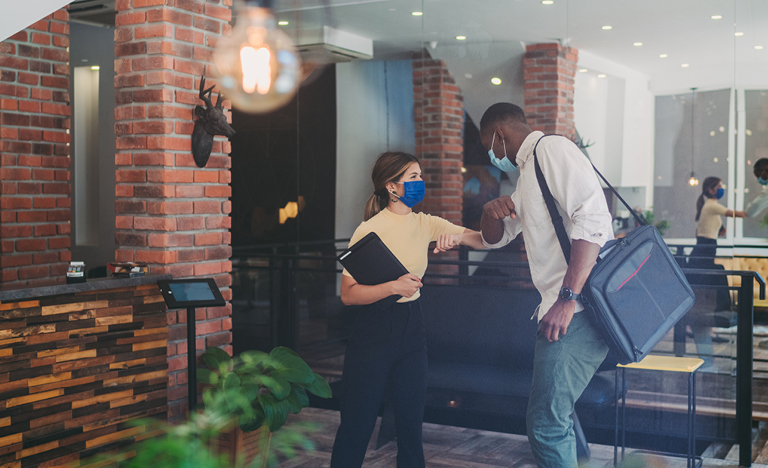 Update 06/08/2020:
We're looking forward to welcoming our members back into our branches, and have been working hard to plan and prepare to ensure we are doing things right.
We are committed to ensuring our team feels protected, comfortable, and ready to serve our members. We are so excited to open our lobbies back up, but want to do it right, not rushed. Our members' health and wellness is important to us, and through the plan we've set in place we are confident that you'll feel welcomed back in the safest way possible. Protecting your financial wellbeing is our calling, but beyond that we are caring and compassionate people here to serve.
A few things we thought you'd like to know:
Branch lobbies are opening on Monday, June 15, 2020.
Our team has held an all staff meeting to learn about our Welcoming Members Back plan and expectations
Processes and procedures have been created and put in place to comply with the sanitizing, PPE, and safety protocols
Plexiglass shields, social distancing floor markers, and hand sanitizing stations have been installed in all of our branch locations
In the meantime, you can still come to see us in our drive-thrus, interact with us on the web through Online Banking, keep up with what's happening through our social media channels and website, or give our Contact Center a call at 855.835.6328.
Temporary Branch Hours as of June 15, 2020
Lobbies
Monday - Friday
10:00 a.m. - 4:00 p.m.
Drive Thru
Monday - Friday
9:00 a.m. - 5:00 p.m.
Saturday
9:00 a.m. - 1:00 p.m.
« Return to "MFCU Blog"