When Life Happens, Get A Personal Loan
We know that life happens. Sometimes your emergency fund didn't stretch far enough, or maybe Spring Break with your family racked up a little too high of a balance on your credit cards. We know that you're already busy enough balancing your family, work and life in general – we get it!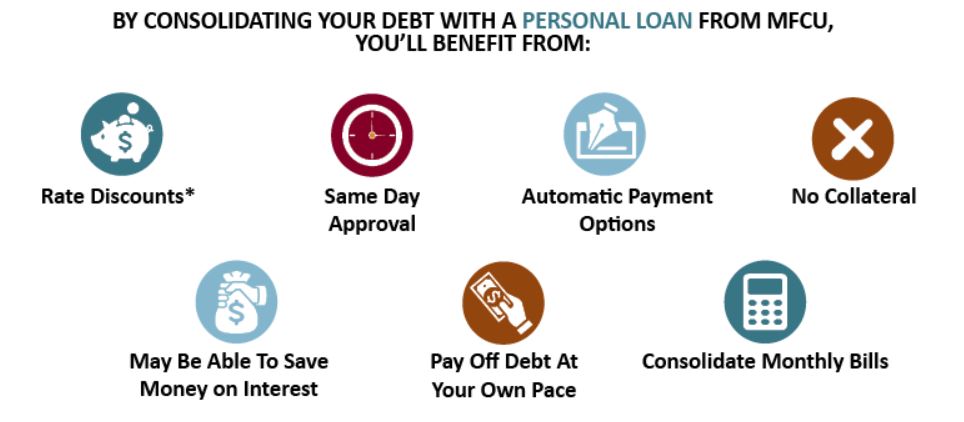 How does debt consolidation work?
Debt consolidation works by taking one loan to pay off several loans or lines of credit from different creditors. By combining multiple credit card or loans into one, you can have one manageable monthly payment. No more trying to remember multiple payment due dates and amounts! You can refinance debt from medical issues, credit cards, paying for a wedding or funeral, and so much more! Interested? Apply for a personal loan today and consolidate your debt into one monthly payment!

WITH LOW RATES AND A VARIETY OF TERMS, IT'S TIME TO SPRING CLEAN YOUR FINANCES - AND YOUR LIFE - WITH A PERSONAL LOAN FROM MEMBERS FIRST CREDIT UNION!**

*Get up to one-half percentage point APR off your loan rate based on your relationship with the credit union.
**Subject to credit approval. All rates are subject to change.
« Return to "MFCU Blog"
Go to main navigation