Winter Items Drive in Harrison!
Community Happenings!
Winter Gear Drive!
The Harrison Branch is holding a Winter Items Drive from Nov. 1st - Nov. 30th for Hillside Elementary and Larson Elementary. Stop by our Harrison Branch with any donations.

If you are not in the Harrison area, but would still like to make a donation, please take it to your local MFCU Branch and we will send it over.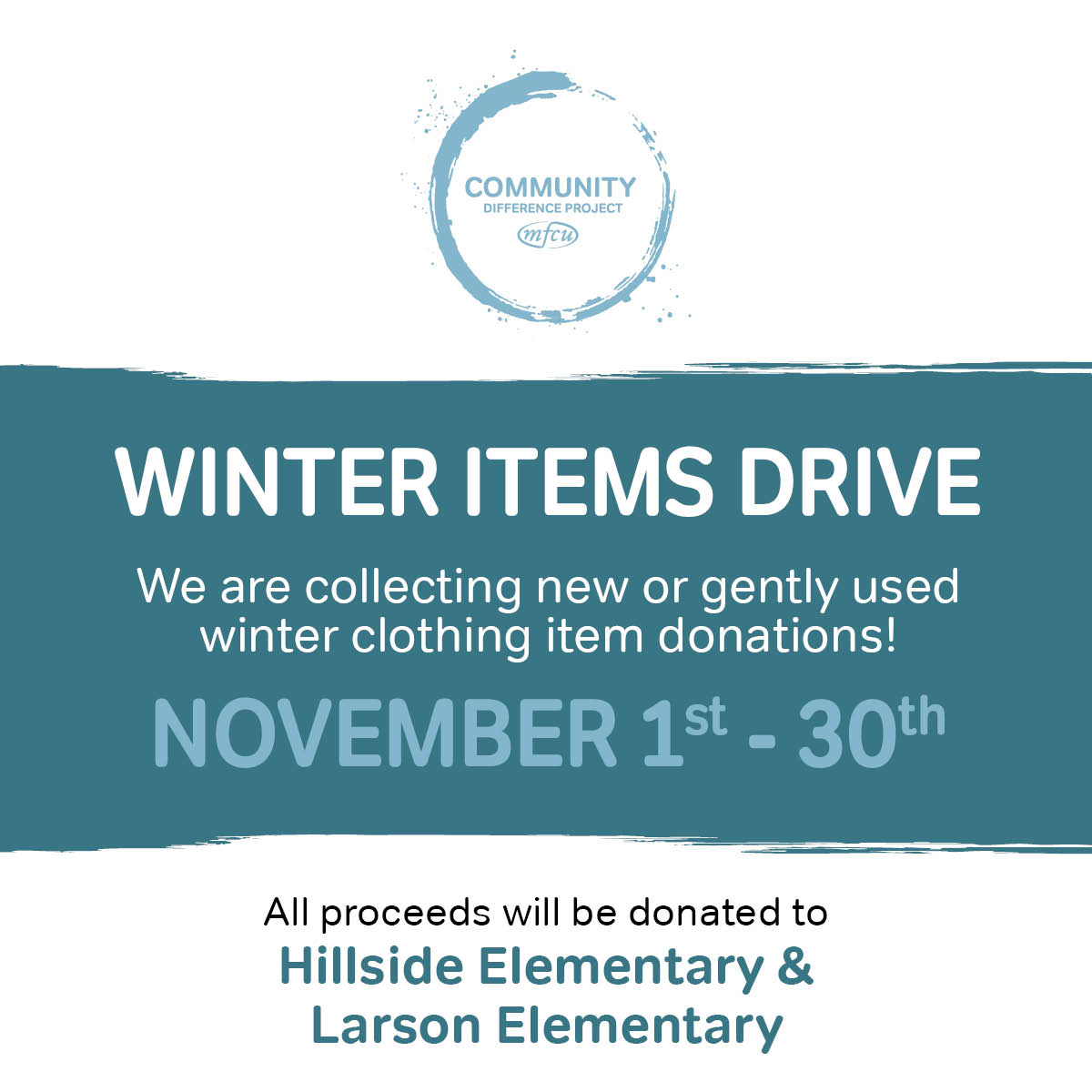 « Return to "MFCU Blog"