Bake Sale for Pink Fund!
Community Happenings!
Bake Sale!
Our Wackerly Branch is holding a bake sale on Friday, October 5th!
All items are donation only. The proceeds will be donated in support of breast cancer awarness through the Pink Fund.
If you are not in the Midland area but would still like to make a donation, please drop it off at your nearest MFCU Branch and we will send it over to our Wackerly Branch for you!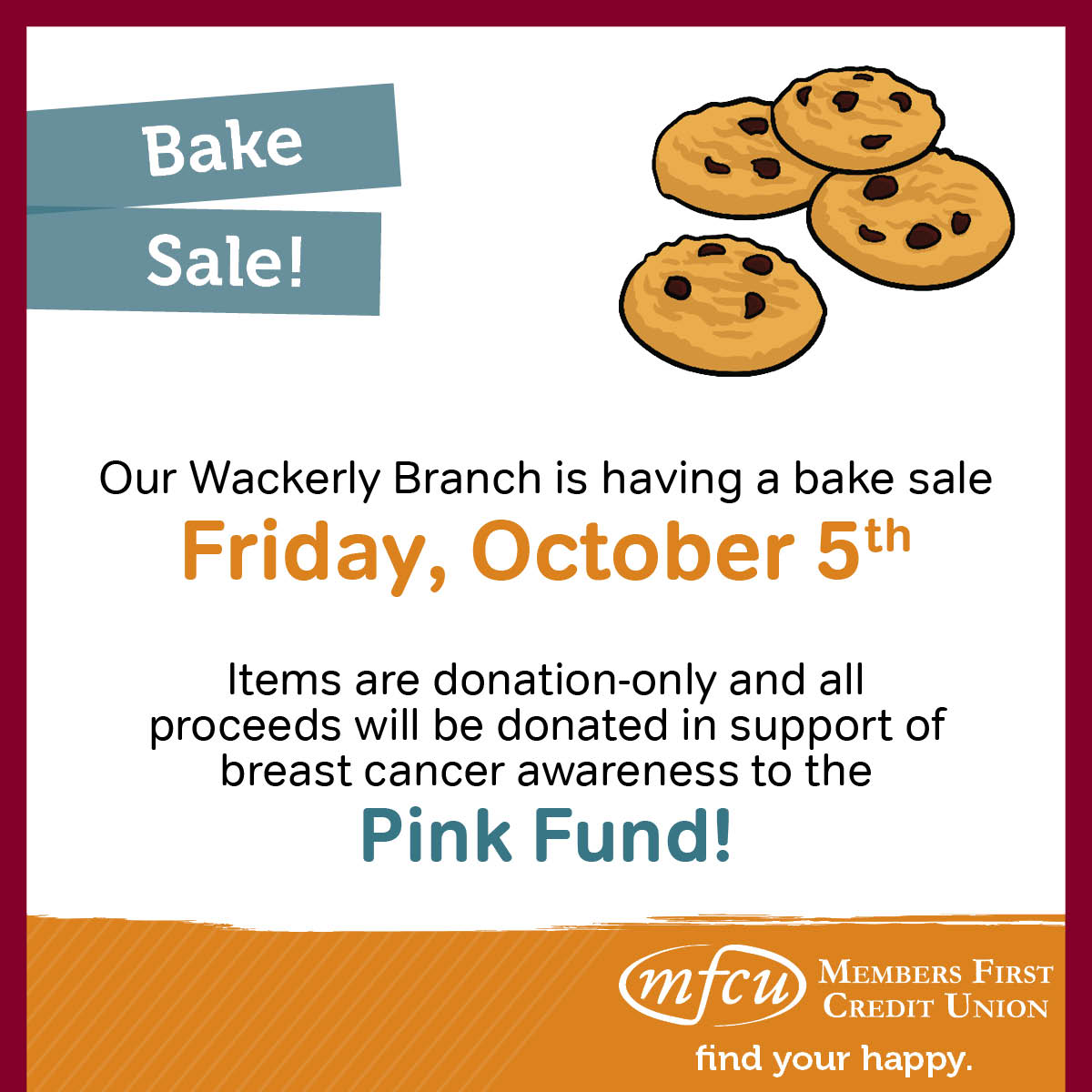 « Return to "MFCU Blog"