Change Drive!
Community Happenings!
Support D. A. Blodgett St. Johns!
Our Ann St. Branch in Grand Rapids is holding a fundraiser during the month of September for D. A. Blodgett St. John's who is a partner of the West Michigan United Way.
We are asking that you consider donating loose change, rounding up your check, or making a monetary donation. All of the proceeds will be donated to D. A. Blodgett St. John's.
If you are not in the Grand Rapids area but would still like to make a donation, please drop it off at your closest MFCU Branch and we will send it over to our Ann St. Branch for you!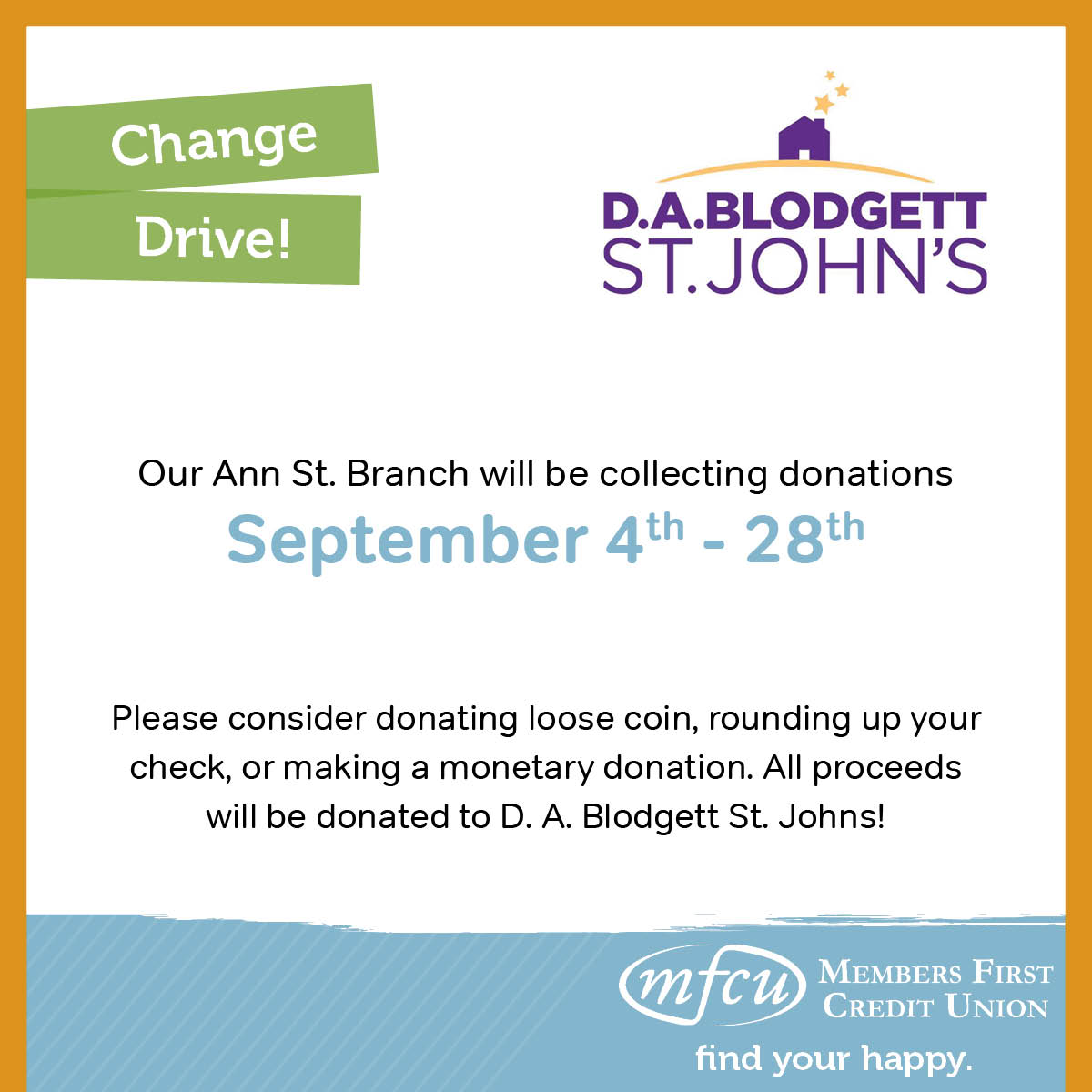 « Return to "MFCU Blog"