Support the Angel Wings Fund!
Community Happenings!
Angel Wings Fund!
Our Bluegrass Branch in Mt. Pleasant, and our Dartmouth Branch and Wackerly Branch in Midland, are holding a fundraiser during the month of September and October for the Angel Wings Fund. Each person who makes a donation will be given an option to take a bracelet of whatever color they would like to show support for, and/or fill out a paper ribbon with their name or in honor of someone they love.
All of the proceeds from donations will be donated to the Angel Wings Fund. The Angel Wings Fund is an organization located in Mt. Pleasant that provides support to families and individuals affected by cancer.
If you are not in the Mt. Pleasant or Midland area but would still like to make a donation, please drop it off at your closest MFCU Branch and we will send it over for you!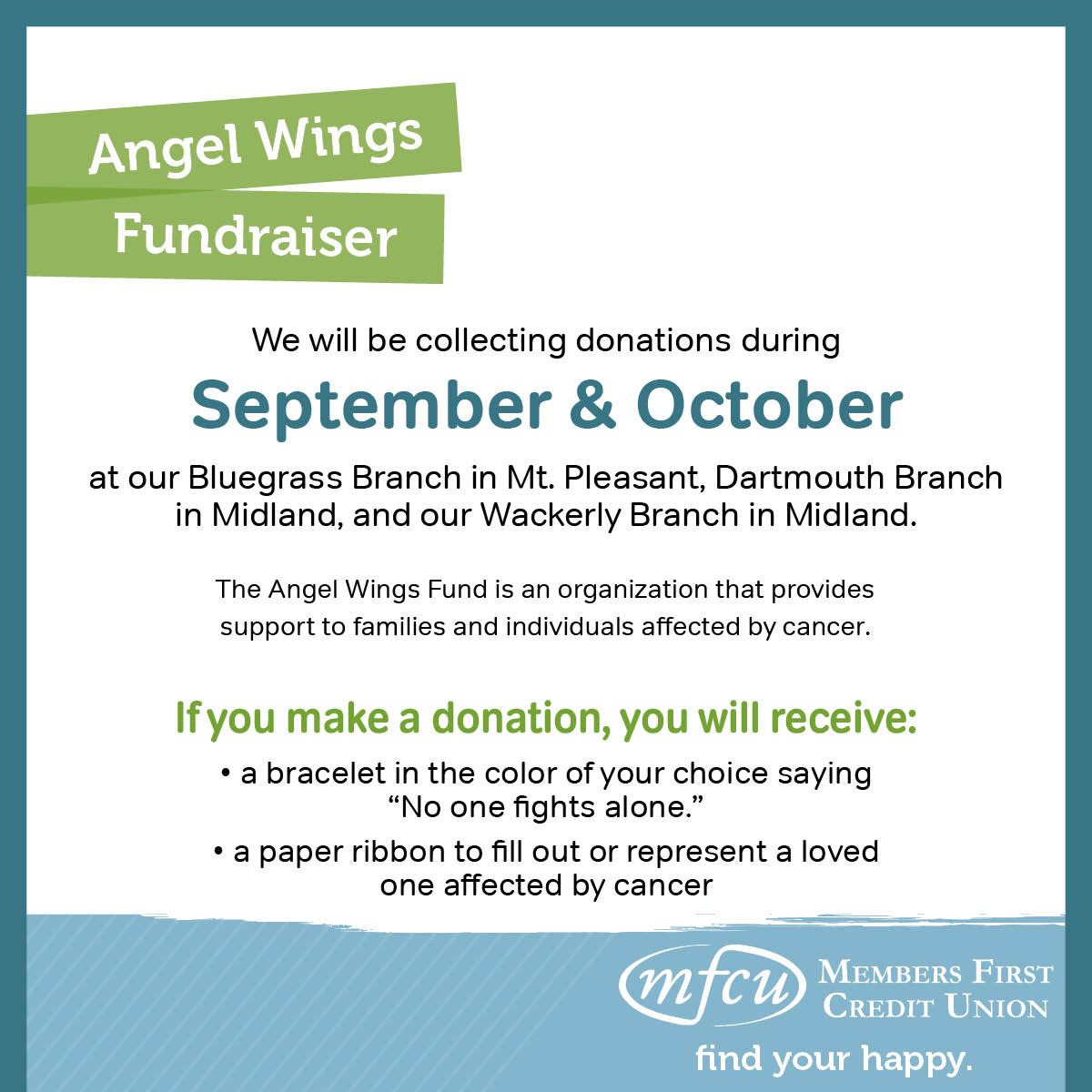 « Return to "MFCU Blog"