Bake Sale at our Kentwood Branch!
Community Happenings!
Bake Sale!
Our Kentwood Branch in Kentwood is holding a bake sale on Friday, August 31st!
All items are donation only. The proceeds will be put towards a local Adopt-A-Family.
If you are not in the Grand Rapids area but would still like to make a donation, please drop it off at your nearest MFCU Branch and we will send it over to our Kentwood Branch for you!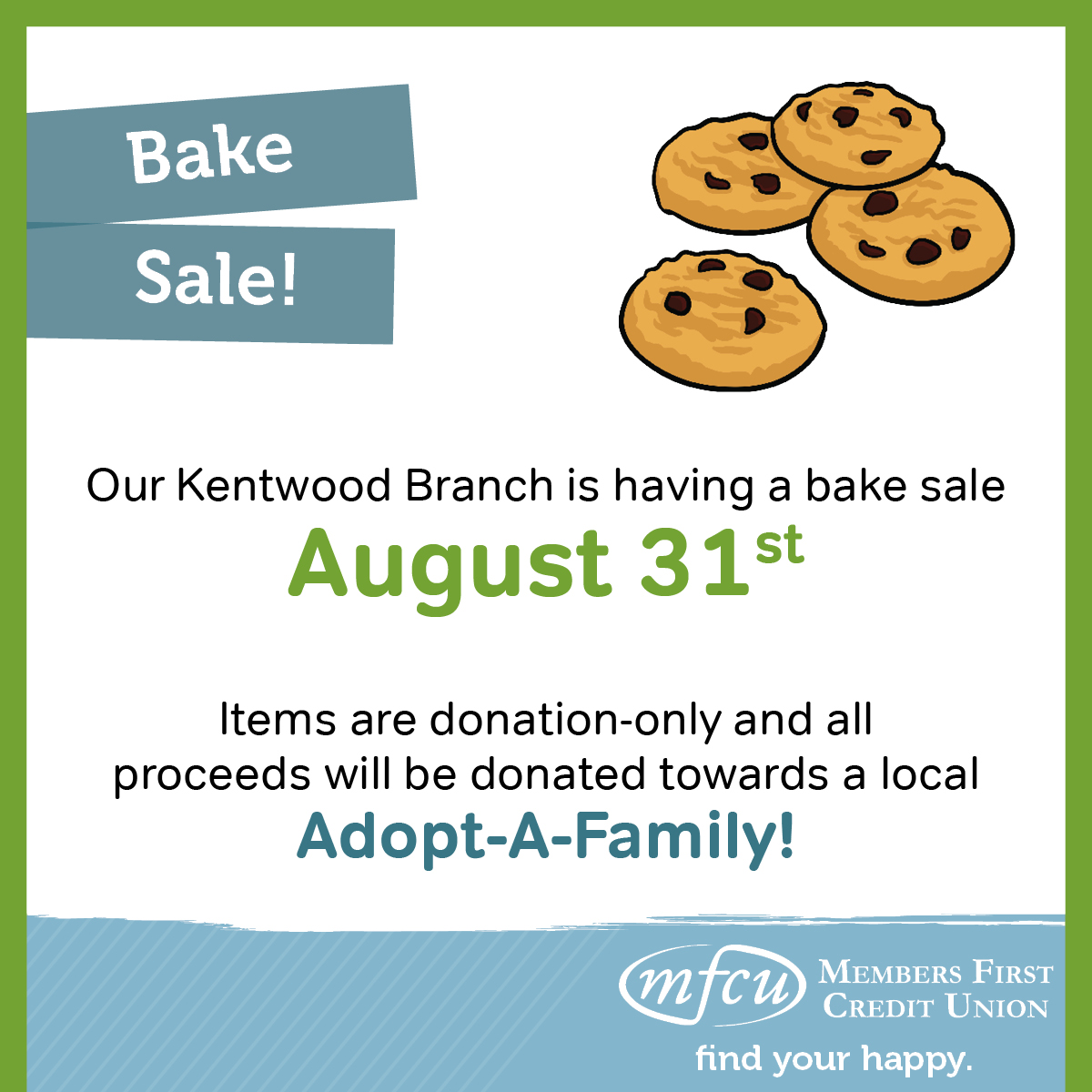 « Return to "MFCU Blog"