CMU Football Tickets Giveaway!
Community Happenings!
CMU Football Tickets Giveaway!
Our Bluegrass Branch and our Broadway Branch in Mt. Pleasant are holding a drawing to win CMU Football Tickets! Stop in either branch and answer a triva question to receive your free entry to the drawing! Each branch will be giving out two sets of two tickets. We will also be giving away two tickets on our MFCU Facebook page so stay tuned!
Interested in joining us at the Mt. Pleasant Chamber of Commerce Pre-Kickoff Party?! Click here for details!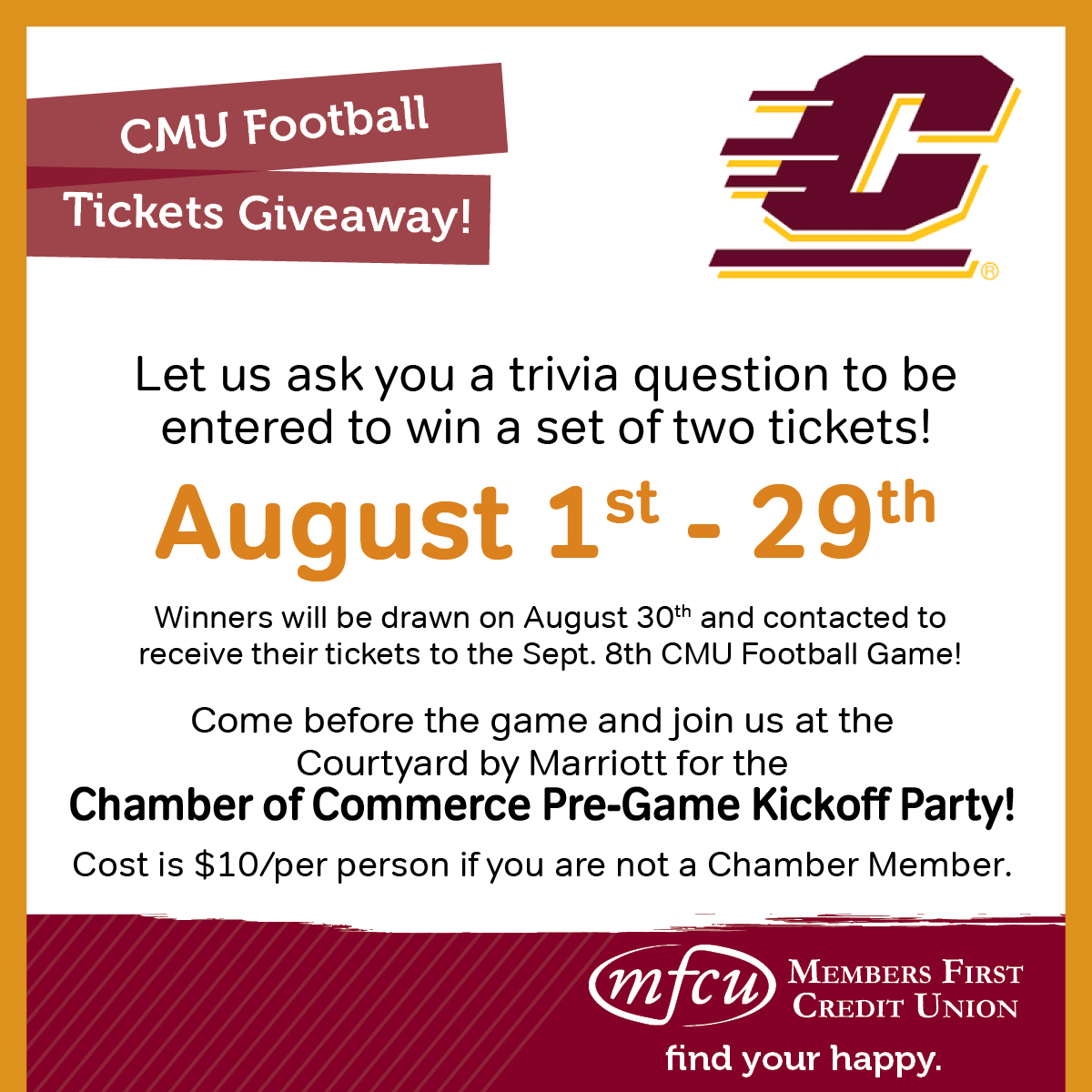 « Return to "MFCU Blog"