#FinancialFriday - I <3 Auto Loans!
Financial Education!
#FinancialFriday - I Auto Loans!
We believe in the power of education and financial literacy. At MFCU, we believe in you. Our promise is to be trustworthy, caring and enthusiastic to help you succeed. It comes naturally to us to listen carefully and build relationships in order to not only find solutions, but also minimize financial stress and maximize happiness. Let us help you find your happy!
Learn more about getting an Auto Loan at MFCU!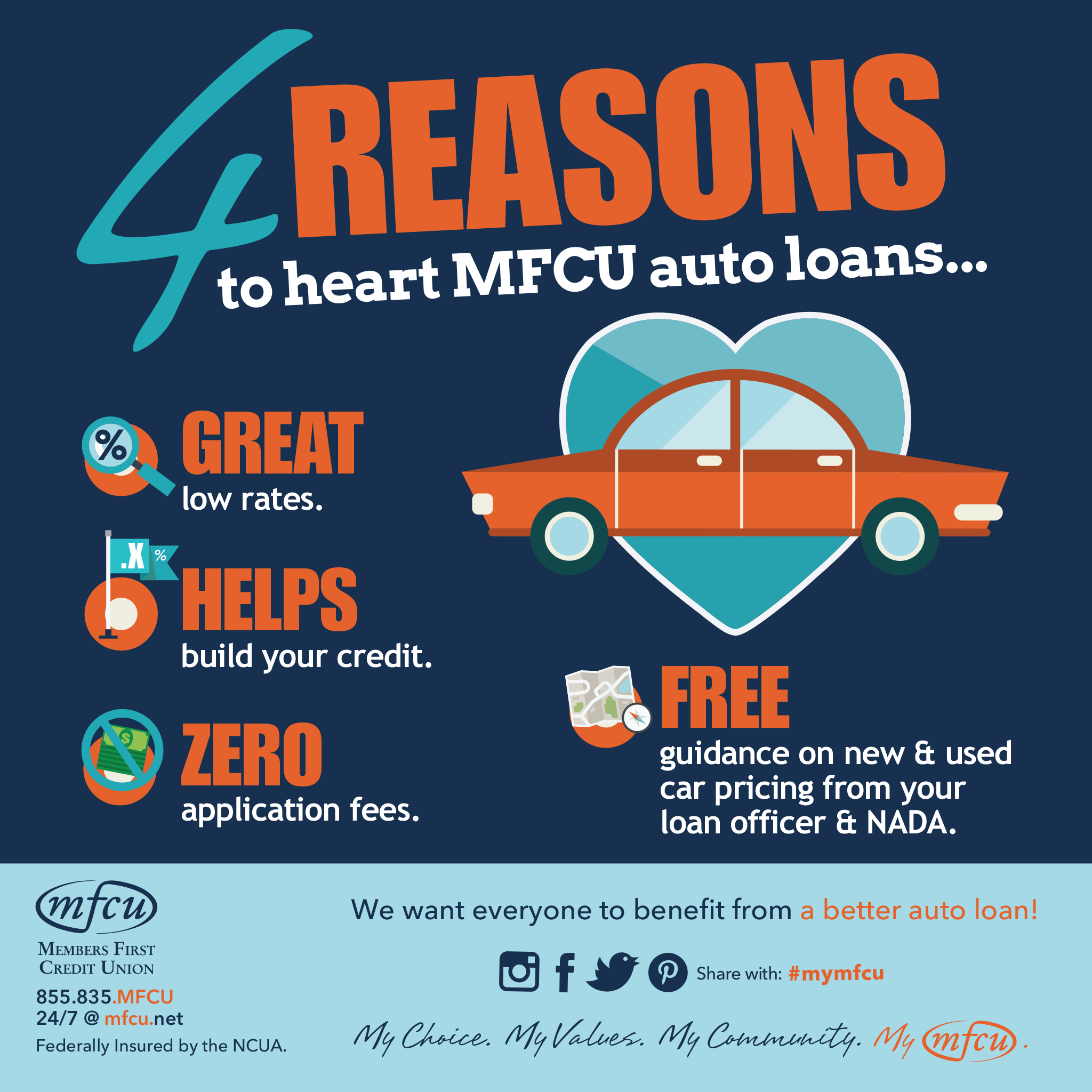 « Return to "MFCU Blog"