Support Foster Care!
Community Happenings!
Foster Care Fundraiser!
Our Kentwood Branch in Grand Rapids is holding a fundraiser during the entire month of May to collect items for D.A. Blodgett - St. John's. They are putting together bags that are given to foster care children when moving into a foster home Please consider making a monetary or item donation to help support our foster youth!
If you are not in the Kentwood area and would still like to donate, please bring your donations to your closest MFCU branch and we will send them over to the Kentwood Branch.
Thank you for your support!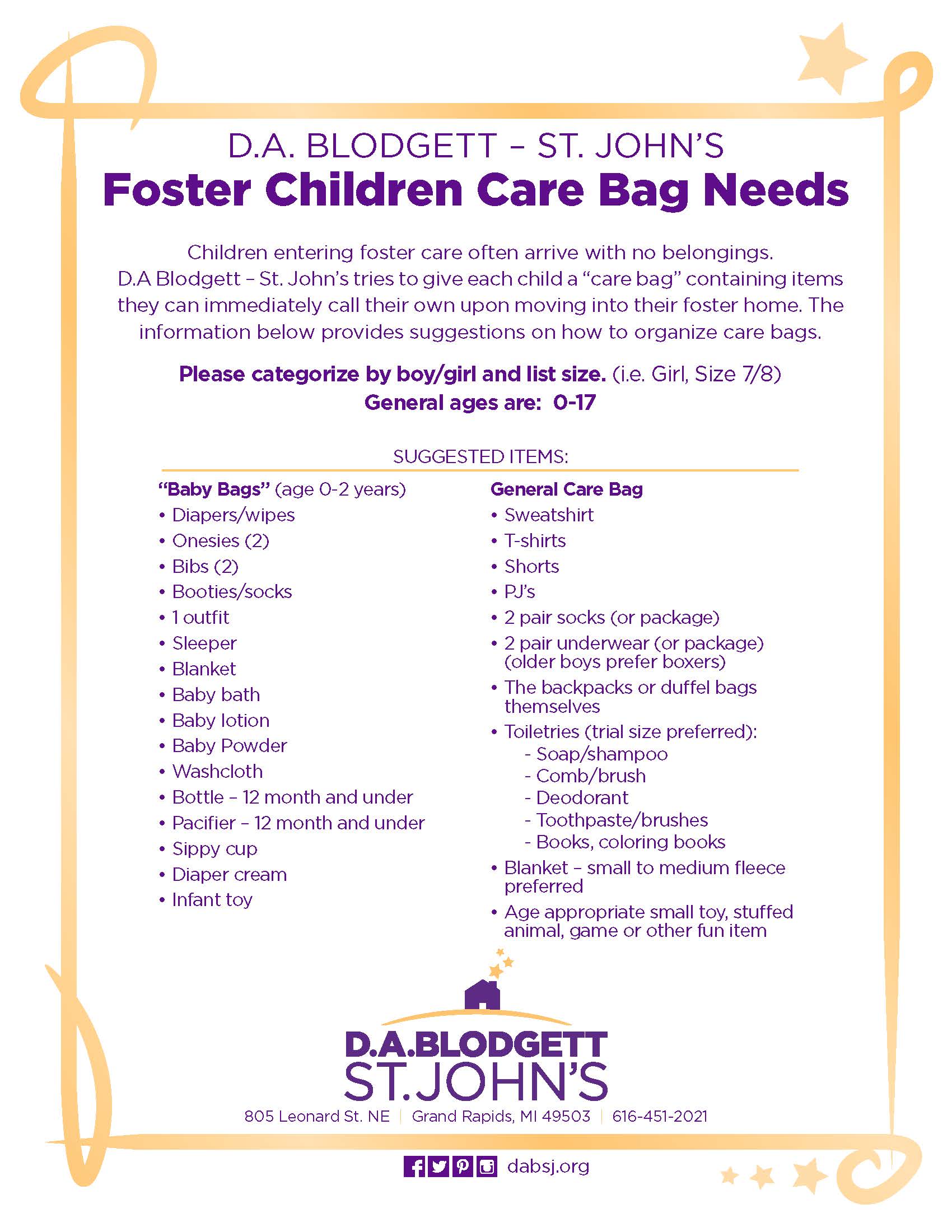 « Return to "MFCU Blog"