Food Drive!
Community Happenings!
Food Drive!
Our Clare Branch is holding a food drive from March 7th to March 16th. Our Clare Branch is participating in the Clare Irish Parade for St. Patrick's Day. Instead of a fee this year, they are doing a canned food drive to enter. We wanted to be able to give a little extra and are asking for your support! If you are not in the Clare area and would still like to donate, please take your donation to the nearest MFCU Branch and we will get it over to Clare.

All of the items collected will be given to the Kathy Rynearson Memorial Food Drive since she was one of the original Irish Festival Committee members for years. All of those donations go to the MidMichigan Community Action Agency's Food Warehouse for Clare County.
A Northern Logistics truck will also be parked at Witbeck's from March 14th to March 17th from 9am - 4pm collecting donations. Please join us at the parade on March 17th in Clare as well!
Thank you to those who have helped!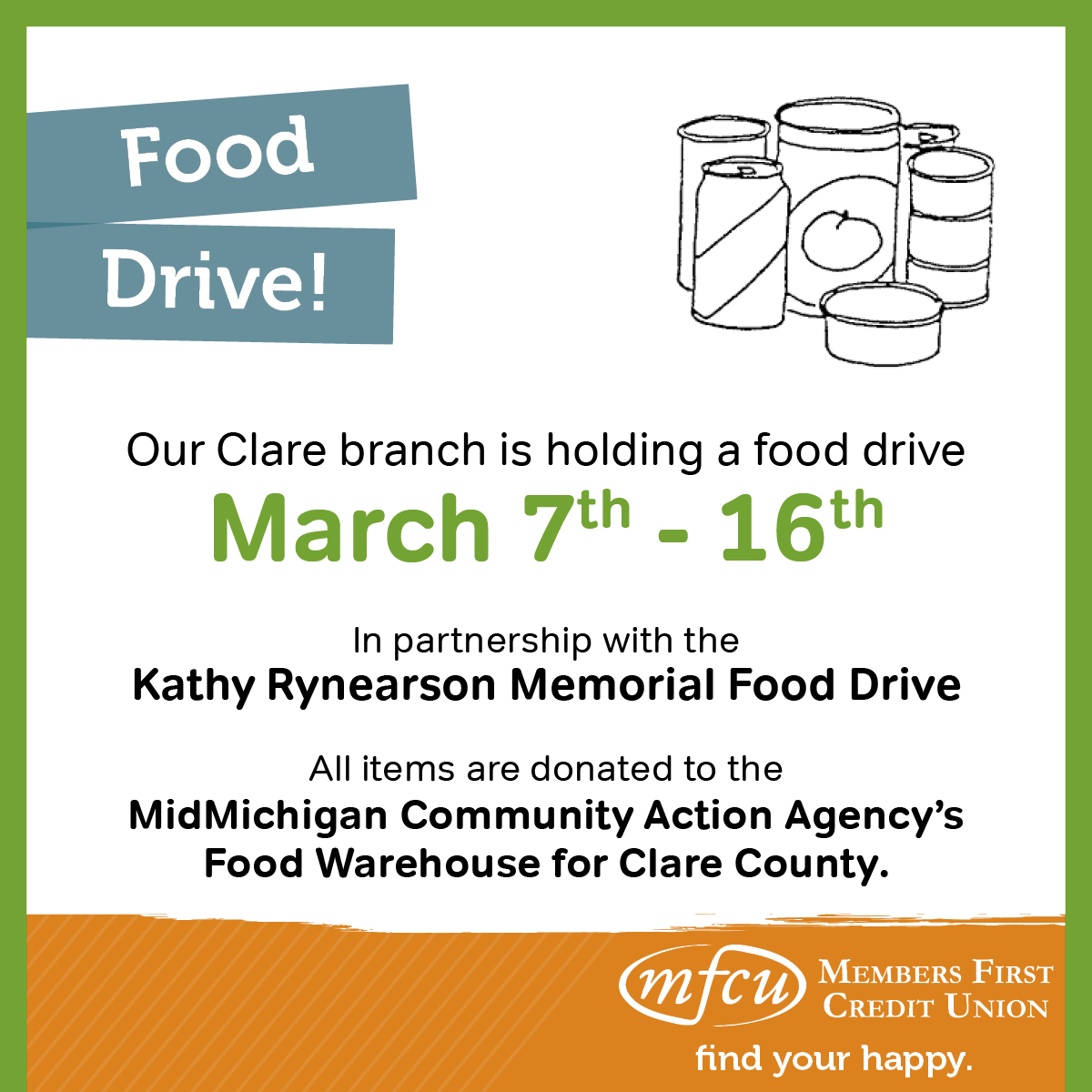 « Return to "MFCU Blog"