Take Our Membership Survey!
MFCU Happenings!
We value your opinion!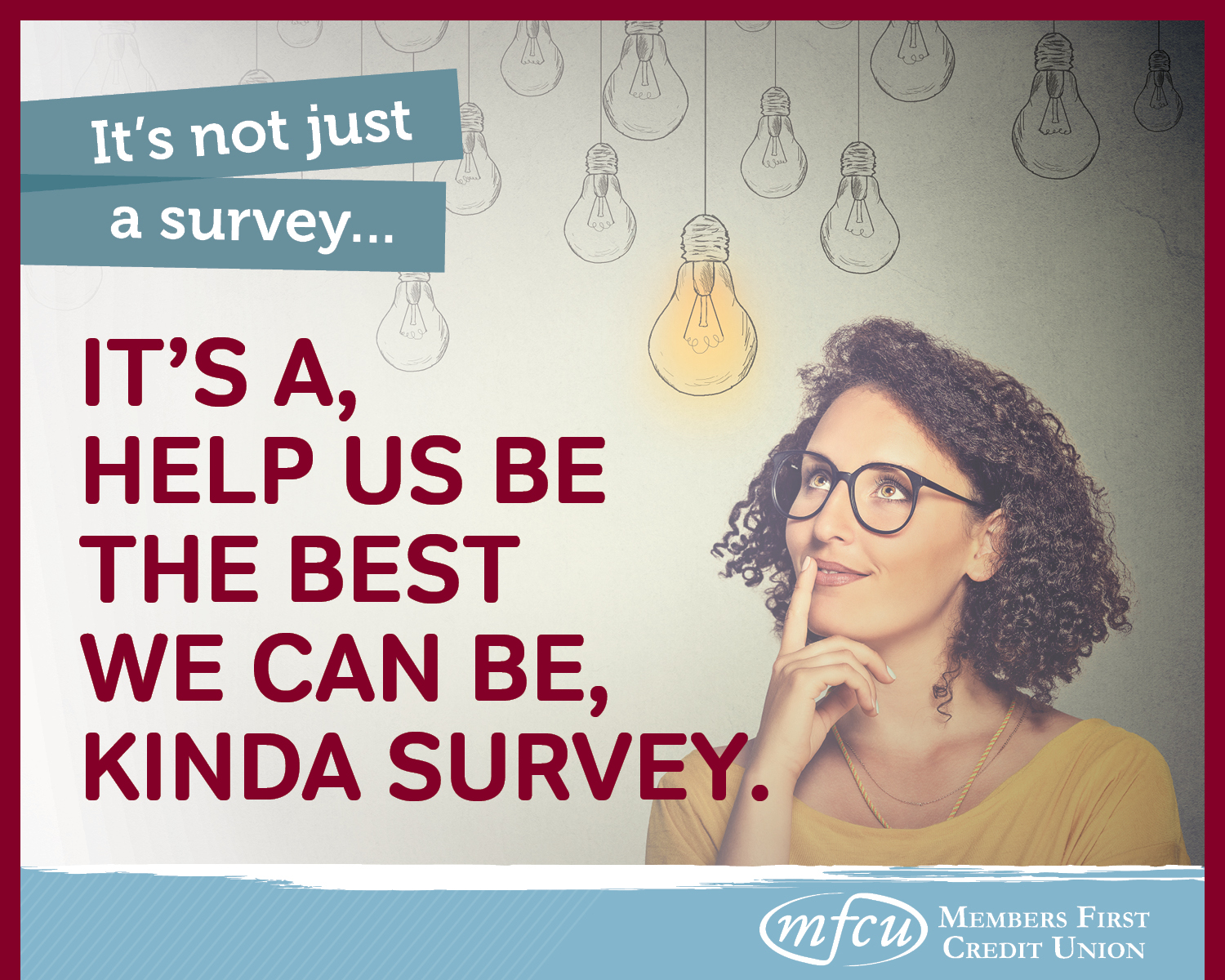 When you opened your account with Members First Credit Union, you became an owner of the credit union. We value your opinion and are asking that you give us your feedback. Our promise is to be trustworthy, caring, and enthusiastic to help you succeed as well as minimize financial stress and maximize happiness.

The survey will take about 15 minutes and you will need to complete it by April 27, 2018. Thank you for your help!

« Return to "MFCU Blog"