Pet Supplies Drive!
Community Happenings!
Pet Supply Drive!
Our Gladwin is holding a Pet Supply Drive April 2nd to April 13th. If you would like to show your support, item donations and monetary donations will be accepted. All proceeds will be donated to the Gladwin County Animal Shelter.
Items needed include:
clumping cat litter
dry cat food
dry dog food
dog toys
cat toys
treats
sticky notes
towels
laundry soap
disinfectant wipes
The Gladwin County Animal Shelter is also looking for sponsors for adoption fees and spaying/neutering.
If you are not in the Gladwin area and would still like to help, please bring your donations to your closest MFCU branch and we will send them over to the Gladwin Branch.
Thank you to everyone who has contributed!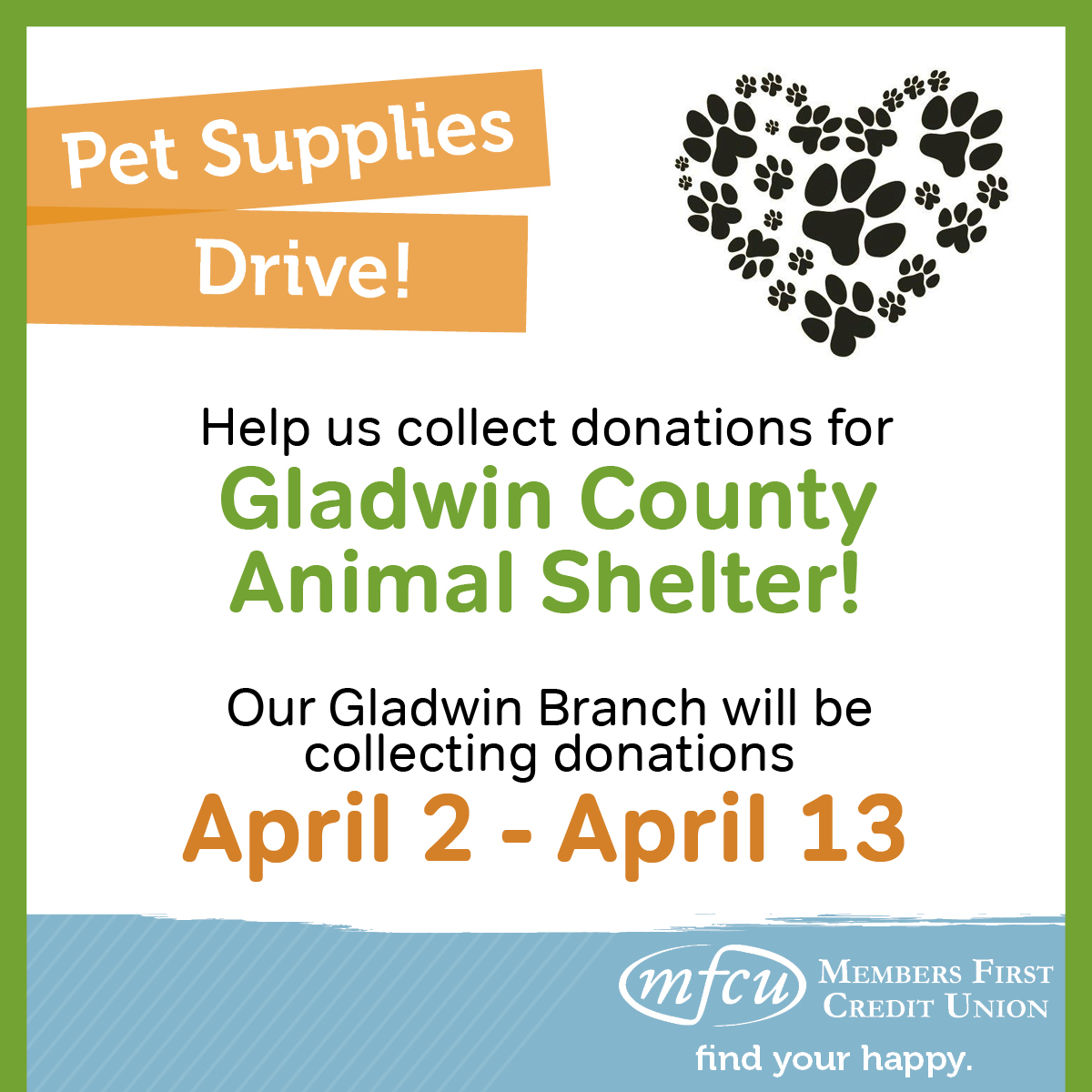 « Return to "MFCU Blog"