Bake Sale!
Community Happenings!
Bake Sale!
Our Midland Branches are holding a Bake Sale on February 9th. Items are donation-only but monetary donations will be accepted and appreciated. All proceeds will be donated to the Caregiving Network of Midland County.
The Caregiving Network is a non-profit agency partnering with local churches, other community organizations, and individuals to fulfill urgent needs and foster self-sufficiency for Midland County residents unable to meet their basic needs. You can check out the services they offer on their website here.
If you are not in the Midland area and would still like to donate, please bring your donations to your closest MFCU branch and we will send them over to the Midland Branch.
Thank you for your support!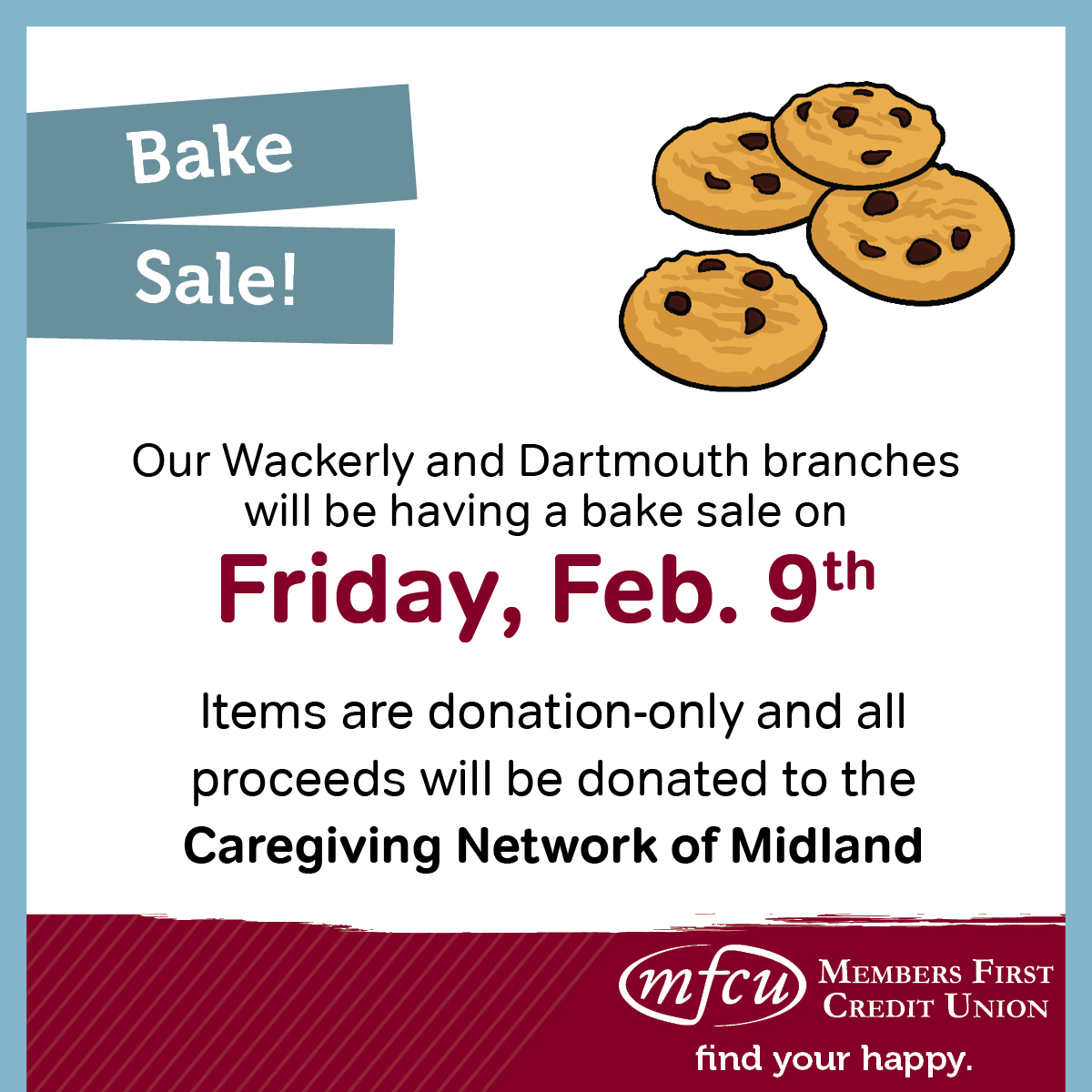 « Return to "MFCU Blog"