School Supplies Drive!
Community Happenings!
School Supply Drive!
Our Evart Branch is holding a School Supply Drive until January 31st. All proceeds will be donated to Evart Elementary. Monetary donations as well as supply donations are being accepted if you would like to show your support. If you would like to drop donations off for the School Supply drive at a different branch, please feel free to do so and just let us know so we can send them to the Evart Branch.
Thank you to everyone who helps!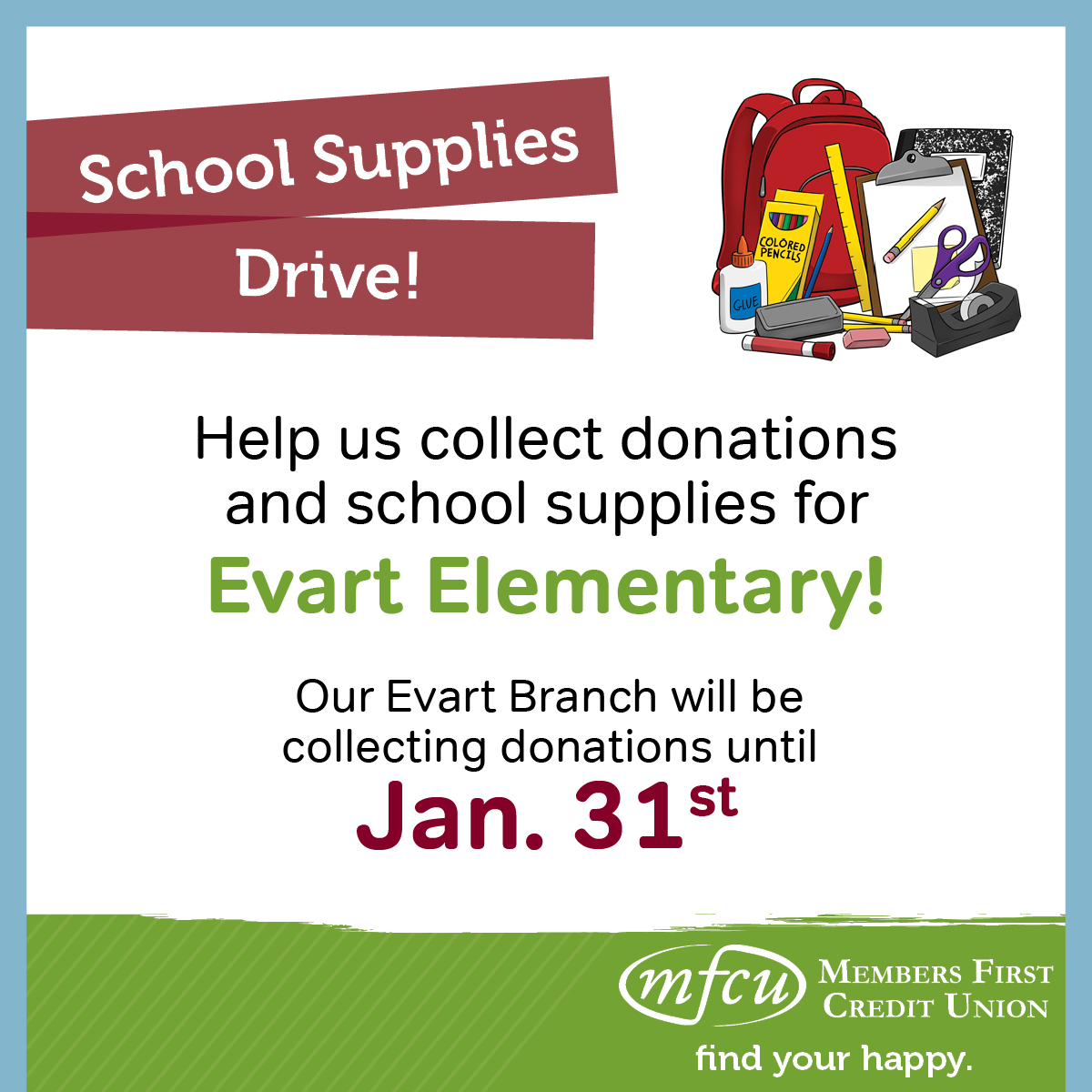 « Return to "MFCU Blog"