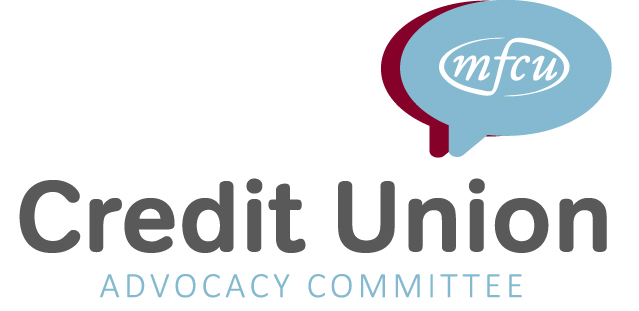 Open your eyes to a credit union!
Members First Credit Union is proud to be a part of the credit union family. Credit unions are unique financial institutions because we operate as not-for-profit cooperatives. This operating structure allows us to serve our members and communities without answering to shareholders. Instead, our members are our owners! As a result, we turn our profits into competitive rates of return, low fees, and contributions to the communities in which we serve.
Rather than hiring lobbyists to serve the credit union industry in Lansing and Washington DC, MFCU works alongside our fellow credit unions on a grass roots level to advocate on behalf of the credit union difference. We partner with our local credit union chapters, the Michigan Credit Union League, and the Credit Union National Association to work with our law makers on legislative issues that impact credit unions.
MFCU's Credit Union Advocacy Committee
Our Credit Union Advocacy Committee, also known as the CUAC, is dedicated to promoting the credit union movement to MFCU members, MFCU staff, law makers, and our communities. We love credit unions, and we think you should, too!
The CUAC helps to support the Michigan Credit Union League by leading the Grand Raffle Ticket fundraiser at MFCU. Proceeds help to support MCUL, which is a non-profit organization.
The CUAC is also dedicated to encouraging local and federal law makers to support credit union related issues and legislation.
Current Issues
Data Breaches
When a data breach occurs at one of your favorite stores, it is up to your financial institution to re-secure your debit and credit card! Click here to learn more about data breaches and the role that credit unions play.
Not-for-profit tax status
Because credit unions have a different operating structure than banks, credit unions adhere to different tax laws. Our tax status is based on our democratically controlled cooperative nature. We want to maintain our tax status in order to continue giving back to our members and communities in the ways that we do now. To learn more about the cause, click here!
Go to main navigation