A Note From our CEO, Carrie Iafrate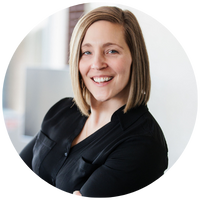 I am honored to be your CEO. I am honored to serve you. I work hard for you, ensuring I'm educated, learning new skills, connecting with people, and staying up on trends. I thrive in having the opportunity to provide for you. I promise to provide a team of credit union professionals who are from your communities, taking their responsibility of encouraging a better tomorrow seriously, with enthusiasm and care. I promise to provide you products and services that you might not even know you need. I promise to provide you a strong, stable credit union for generations to come.
So, what do I ask in return? Participate. Participate in your credit union. As a cooperative, we are stronger the more we do together. As a credit union cooperative, we have a responsibility in building and serving diverse, equitable and inclusive communities. Financial wellbeing for all. That certainly takes all of us.
Our high income, high savings balance members can be proud to be participating in a cooperative who has a low-income designation; a majority of our membership meet low-income thresholds. Your participation and our grant funding as a Community Development Financial Institution allow us a compounding power to serve!
We are a mission driven organization, prioritizing the needs of you, our team, and our collective communities. Our team is skilled in financial counseling and thrive in having the opportunity to serve you too. A Credit Union National Association poll found that credit union members are 1.5 times more likely than nonmembers to say they are "very positive" their financial institution has improved their financial wellbeing.
I am honored. I hope you are too.

« Return to "MFCU Blog"
Go to main navigation