Members First Receives $1.5 Million CDFI Grant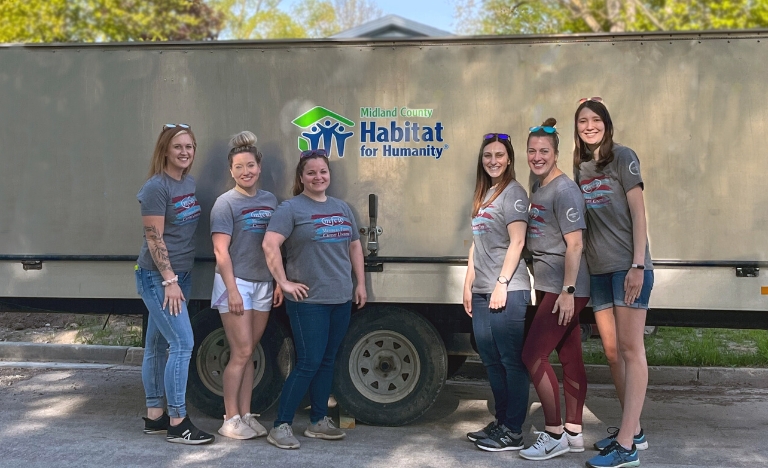 Members First Credit Union has been awarded a $1.5 million Community Development Financial Institution (CDFI) grant. This grant will enable Members First to further its mission of supporting underserved communities and driving economic opportunity for its members.
In an unprecedented act of advocacy by the Michigan Credit Union League, the state of Michigan allocated $75 million into their 2023 budget to distribute in the form of grants to Michigan credit unions and loan funds that are federally certified as Community Development Financial Institutions (CDFI's). Michigan is the first state in the country to successfully fund this type of program.
As a CDFI certified credit union, Members First is a proud recipient of one of the grants extended by the state. "We are honored to be entrusted and empowered with this funding," said Kristen Williamson, Community Relations Leader at Members First. "We are looking forward to continue our mission of 'encouraging a better tomorrow' and supporting local communities and our members with this grant funding."
Through the CDFI program, Members First has directed funding towards various initiatives that directly benefit its members and their communities. Many of these areas have historically faced limited access to financial services. The credit union is utilizing the CDFI funds for products and services that will assist members with reaching their financial goals.
The CDFI Fund envisions an America where all individuals and communities have access to the necessary financial services and investment capital to thrive. Members First's CDFI certification, obtained in January 2021, solidifies its commitment to serving middle and lower-income communities and aligns with the CDFI Fund's mission.
« Return to "MFCU Blog"
Go to main navigation