Members First CU provides $20,000 for Grand Rapids Youth Facing Adversity

Members First Credit Union has announced a $20,000 family sponsorship to support AYA Youth Collective's supportive housing and their mission of creating communities, rooted in belonging, for youth experiencing instability to own their future. AYA Youth Collective's supportive housing provides a safe and supportive community for youth, bridging the gap between homelessness and interdependence.
The funds will be used toward the construction of an additional housing duplex and assist with the living expenses for a dedicated mentor on site. Upon entering the program, the youth receive their own bedroom with a new mattress and have 3 to 4 housemates. Many of these youth have experienced a lack of a support system in the past and oftentimes experience housing instability and trauma.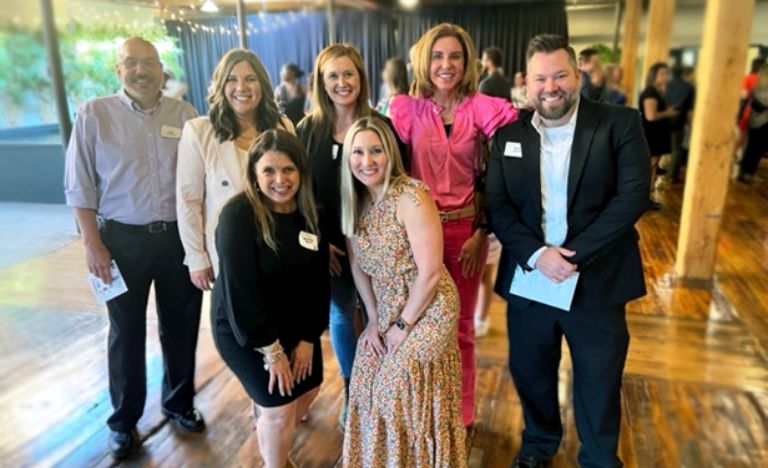 "We are so incredibly grateful for Members First Credit Union and their support of our work." said Andy Allen, Director of Advancement at AYA. "We simply cannot achieve our mission and goals without the generosity and community support that Members First has shown us - it's incredibly significant. The number of youth (14-24 year olds) sleeping outside in Kent County has nearly tripled over the past 3 years - so being able to expand AYA's housing options while simultaneously supporting our existing AYA homes is the type of sustainable growth we're trying to achieve. And it's a great example of how we attempt to help youth achieve long term stability - through slow, diligent work with relationships being at the center of everything we do."
According to the organization, 93% of the youth who exit the housing program go on to live in long-term stable housing. "We are proud to support the AYA Youth Collective and their efforts to provide a safe and supportive environment for youth." said Bethany Dutcher, Vice President of Marketing at Members First Credit Union. "We appreciate AYA for all they do and are looking forward to helping to make a difference."
Members First Credit Union is committed to helping to make a positive impact on the lives of young people in the Grand Rapids area.
Learn more about AYA Youth Collective at ayayouth.org.
About AYA Youth Collective: AYA Youth Collective creates communities, rooted in belonging, for youth experiencing instability to own their future. AYA annually supports nearly five hundred 14-24 year olds at their Drop-in Center where youth can receive free access to laundry and showers, basic needs such as food and clothing, vital document recovery, insurance assistance, physical and mental health services, education and employment placement, and the list goes on. They also own nine homes where youth have the opportunity to only pay $300/month in rent so they can spend their time and money focusing on their goals and stability. An AYA House Mentor lives adjacent to each youth unit to provide support, encouragement, motivation, and advice. House Mentors facilitate weekly house dinners, and together with the youth, create paths to achieve long-term stability. In fact, 93% of the youth that exit AYA's Supportive Housing go onto live in Long-Term stability. For more information, check out ayayouth.org.
« Return to "MFCU Blog"
Go to main navigation