The Gift of Credit Monitoring
Take advantage of our free and secure credit monitoring tools this holiday season!
Did you know identity theft occurs once every 22 seconds? While identity theft is an everyday issue, it is especially prevalent during the holiday season. With Members First Credit Union's FREE credit monitoring, give yourself a special gift to protect your credit this holiday season and beyond.
By enrolling in our SavvyMoney Credit Score platform within Online & Mobile Banking, you will get alerts when your credit report changes. These alerts provide you with early notice of potential fraud and identity theft on your credit report, so you can take steps to protect your personal information.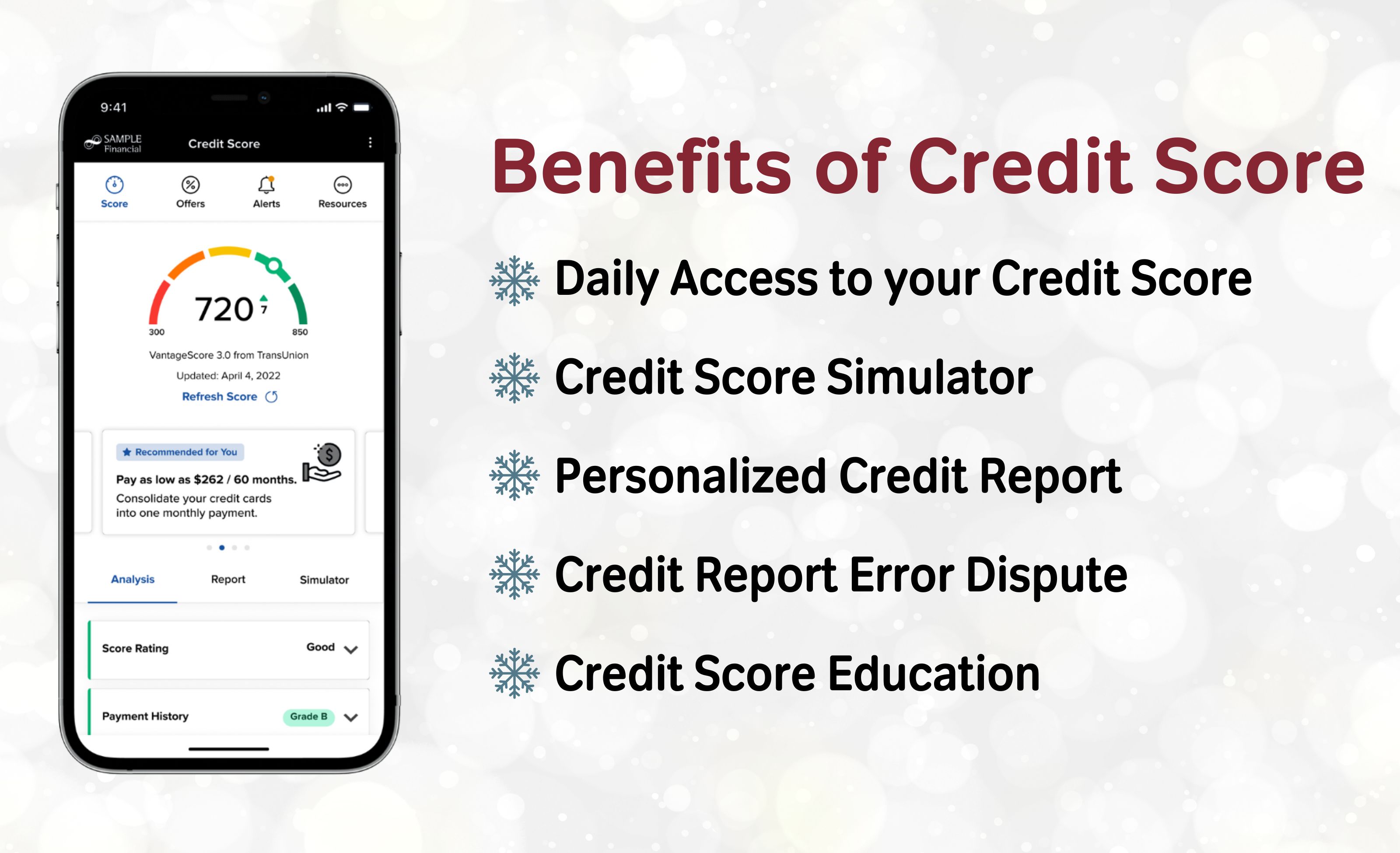 That's why in addition to wishing our members a happy holiday season, we'd like to remind you to enroll in SavvyMoney Credit Score, so you can protect yourself from the Grinches that are out there. Furthermore, you can also see your credit score, download your full credit report, and dispute any errors with the credit bureau securely within the app.*
Give yourself the peace of mind and protection you deserve -- the gift of credit monitoring.
Log in to SavvyMoney in your MFCU Online & Mobile Banking by clicking "Credit Score" from the main menu on the left side. Accept the user agreement, answer a few verification questions, and you'll be ready to start utilizing all of the features SavvyMoney has to offer including additional financial education resources to continue learning more about credit scores!
If you haven't downloaded our Mobile Banking App, click your app store icon below. If you have any questions or need assistance getting enrolled in Online & Mobile Banking, stop into your local branch or give us a call at 855.835.6328.
*Disputes through Savvymoney are reported to Transunion. Discrepancies will need to be reported to Experian and Equifax separately to handle the disputes as well.
« Return to "MFCU Blog"
Go to main navigation