Ready. Set. Goal!
We know your credit score's importance to financial well-being, so we offer SavvyMoney Credit Score, conveniently accessed within mobile banking. With SavvyMoney you can check and refresh your credit score and credit report daily without impacting your score.
Do you have financial goals? Do you want to improve your credit score to achieve those goals? Whether buying a house, a car, or anything requiring a loan or if you're going to rent a new apartment or improve your overall creditworthiness, SavvyMoney Credit Score can help you.
With SavvyMoney, you can set a credit score goal, receive personalized recommendations, and track your progress toward your goal. You can edit your goal anytime, and you will receive messages when meeting milestones to encourage you along the way.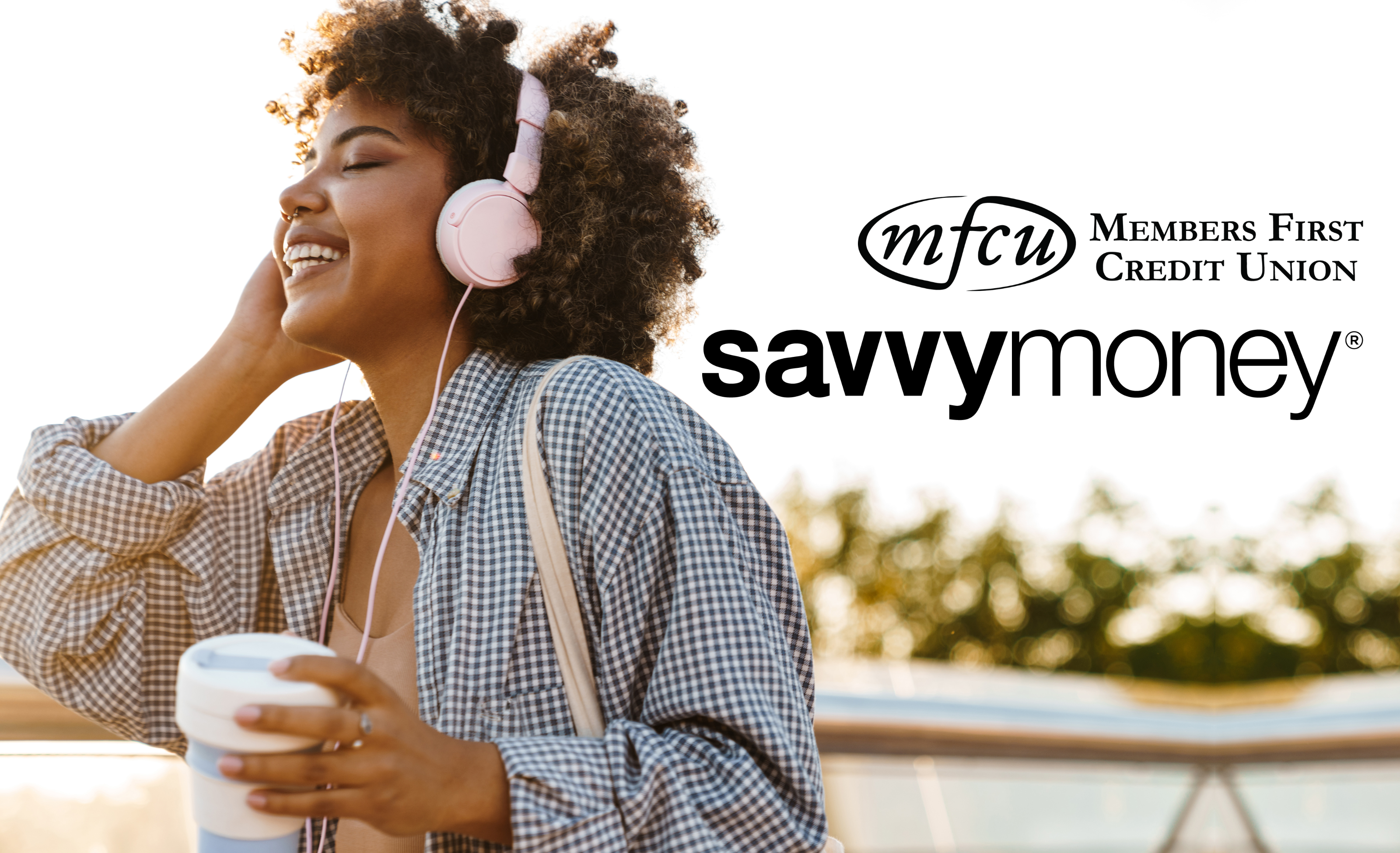 And there is more! You can access the following features within SavvyMoney Credit Score.
Personalized Credit Report
Real-Time Credit Monitoring Alerts
Credit Score Simulator
Credit Score Action Plan
Credit Score Education
Are you ready to reach your financial goals? You got this! Enroll in SavvyMoney Credit Score today in your MFCU Online & Mobile Banking by clicking "Credit Score" from the main menu on the left side. Accept the user agreement, answer a few verification questions, and you'll be ready to start utilizing all of the features SavvyMoney has to offer including additional financial education resources to continue learning more about credit scores!
If you haven't downloaded our Mobile Banking App, click your app store icon below. If you have any questions or need assistance getting enrolled in Online & Mobile Banking, stop into your local branch or give us a call at 855.835.6328.
« Return to "MFCU Blog"
Go to main navigation