#wemakeadifference #DartmouthBranch
"I meet with people all the time that would like guidance and help with their credit. To see them reach their goals and have the ability to purchase a car or house is unbelievable to me. I know that no matter who they speak with at MFCU, they will be treated with the utmost respect. It makes me so proud to work at an institution that allows me to make positive differences for people and help them with their financial future. I take great pride in knowing that in a small way, I may have helped someone recognize their dream." – Lisa Foy, Dartmouth Branch Manager
Throughout the year, our staff at Dartmouth has:
Participated in the 12th Annual Moose Country Cares for St. Jude Kids Radiothon
Sponsored the Mills Twp. Fire Dept. Open House
Collected donations for the Diaper Alliance Diaper Drive
Random acts of kindness like handing out gift cards to Speedway, Kroger, and Domino's
Volunteered at the Midland Humane Society, the Shelterhouse Resale Store, and to plant over 15 trees in two city parks in Midland
Collected donations for organizations like Aaron's Gifts From Home, Adopt-A-Family, or just for community members in need
Our staff at Dartmouth continuously goes above and beyond for their community and will continue to do so in 2016!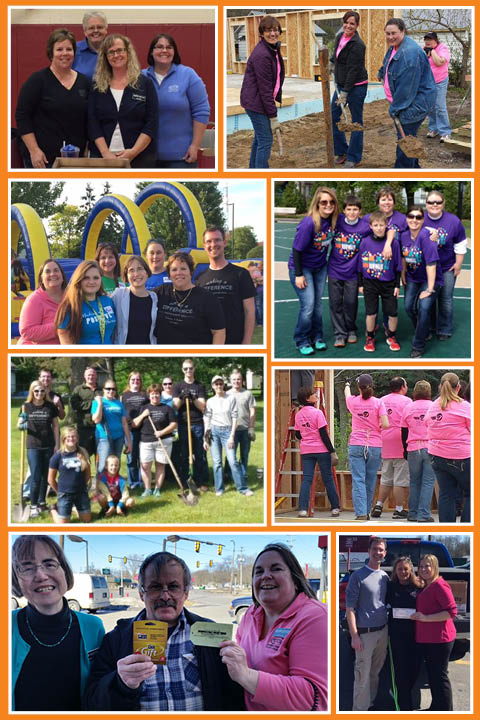 « Return to "MFCU Blog"