#wemakeadifference #HarrisonBranch
Members First Credit Union has 8 branches, and serves 8 counties in and around central Michigan. We are a growing financial cooperative and we enjoy reaching out to our communities and doing what we can to make a positive difference in peoples' lives.

Throughout the year, our staff in Harrison has:
Participated in the Frostbite Festival
Volunteered and sponsored Northern Tradition for Mid-Michigan Community College
Helped with the Robert Friese 5K, the Habitat for Humanity Pig Roast, and the St. Patrick's Day parade
Given out random acts of kindness like picking up trash on the freeway, volunteering at little league concession stands, and handing out gift cards
Collected items and donations for Hope Pregnancy Center, Veteran's Memorial Park, Adopt-A-Family, the American Cancer Society, and local animal shelters
Raised money to purchase a service dog for a member in need
The Harrison Staff has had an amazing, hardworking year, and we can't wait for the awesome things they will do in 2016!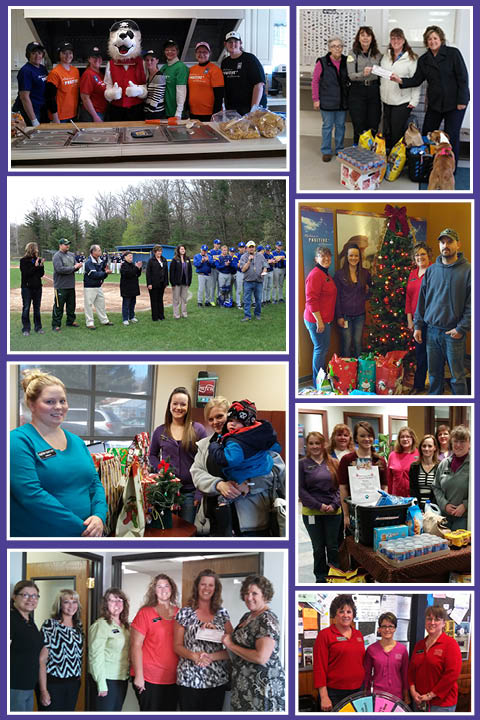 « Return to "MFCU Blog"