#wemakeadifference #EvartBranch
Our staff is dedicated to Making a Positive Difference in not only the lives of our members, but also our community. We created this project to impact peoples' lives in positive ways. Whether it's to volunteer, perform a good deed, or provide support to people in need, we're here to create better lives for people in our community.

Throughout the year, our staff in Evart has:
Helped with the Evart 4th of July 5K
Donated items to the Osceola Animal Shelter
Collected donations for the Hat & Mitten Drive for Evart Elementary School
Offered random acts of kindness (like handing out gas or grocery cards) to surprise community members
Collected donations for the Osceola Commission on Aging
Collected donations for Hersey's House of Hope and Women's Information Service, Inc. (WISE)
The Evart Staff has been hard at work all through the year, and we look forward to the exciting and impactful things they will do in 2016!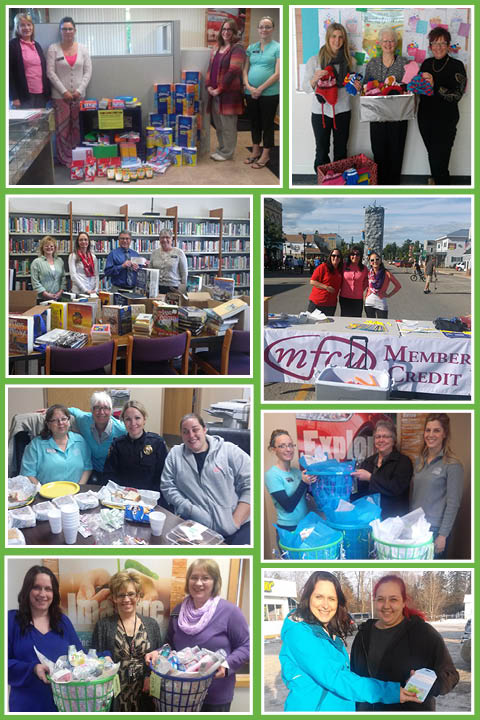 « Return to "MFCU Blog"