Bake Sale and Popcorn Day!
Community Happenings!
Bake Sale and Popcorn Day!
Our Clare Branch is holding a Bake Sale and Popcorn Day on March 23rd. If you would like to show your support, all items are donation only and all of the proceeds will be donated towards the Girls On The Run 5K at Harrison High School on May 19th.
If you are not in the Clare area and would still like to help, please bring your donations to your closest MFCU branch and we will send them over to the Clare Branch.
Thank you to everyone who has contributed!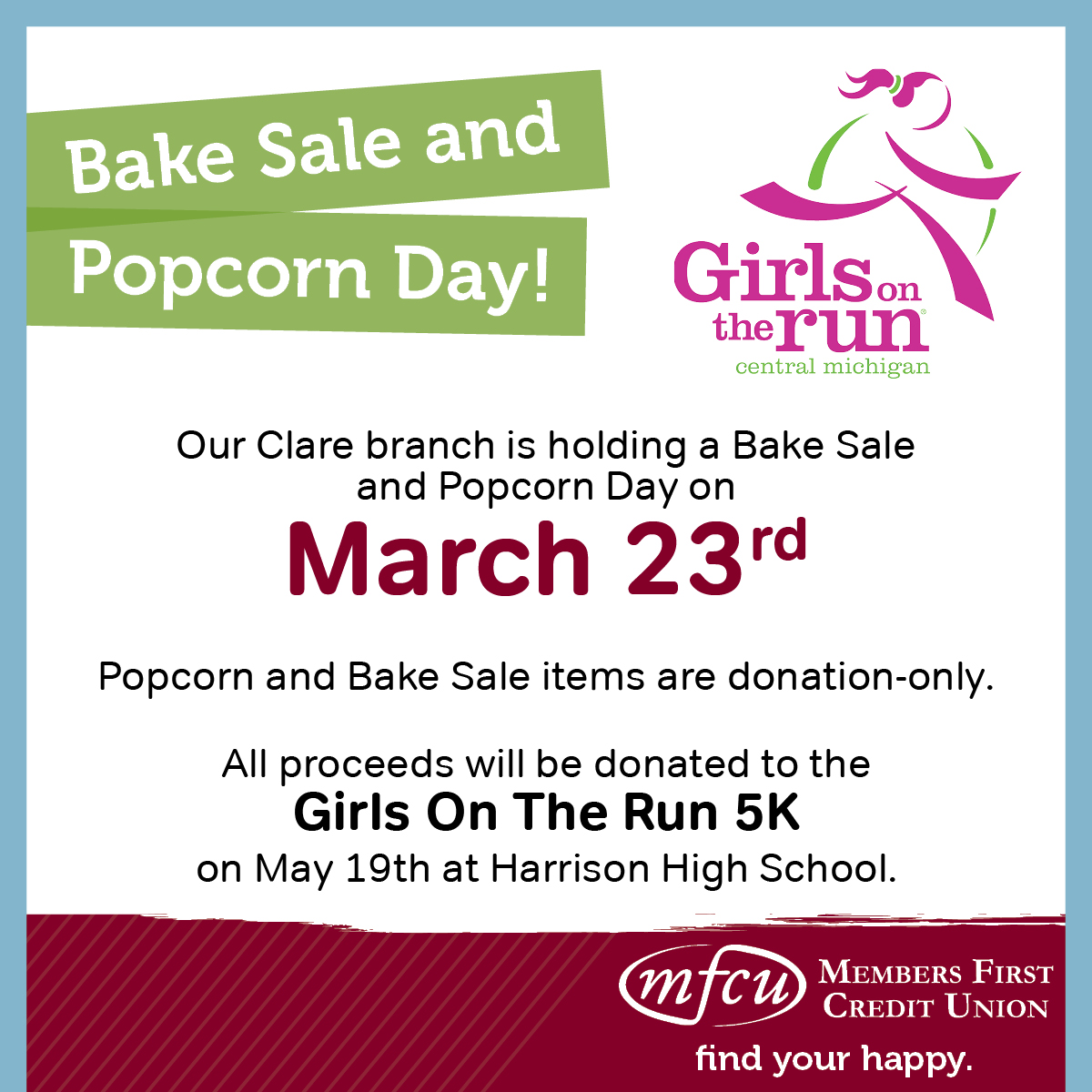 « Return to "MFCU Blog"