Why You Should Make the Switch to a Digital Wallet
By now I'm sure you have at least heard about digital wallets like Google Pay and Apple Pay, but have you hopped on the electronic payment bandwagon yet? This method of payment has been growing in popularity over the years, and they are now widely accepted at most retailers and websites. There is no doubt that the use of electronic payment cards will continue to grow, and for good reason. There is a wide array of perks to using digital wallets. If you're still holding out on turning your card digital, consider some of these benefits:

Time Saving
Typing in your numbers, expiration date, and other numbers can be a thing of the past. Now, you can just quickly hold your phone over the checkout terminal or select the mobile wallet option online and voila! Your payment has been made. No more frantically digging through your bag or wallet to find the right card. Not only is your experience quicker, with the increased use of digital cards, checkout lines in general will become faster and more convenient for everyone.

Less to Carry (and Lose)
If your wallet seems like it's bursting at the seams, a digital wallet is here to help. Not only can you add credit and debit cards to digital wallets, you can also add things like reward cards, tickets, and gift cards, cutting down the bulk of your physical wallet. It's less to carry, and less to lose. We have all been in the situation where we suddenly realize we left our card somewhere, but with Google Pay and Apple Pay, you will always have your card on you, and you will never have to worry about losing it.

Discounts and Rewards
If you are worried about not getting cash back or other various rewards, no need! Digital payment cards act just like a physical card, and you will still receive all of the same benefits. In fact you can even find rewards and different promotions within your digital wallet, and it can all be managed in one place.

Enhanced Security
The biggest thing we love about digital wallets is that they are more secure to use. If someone finds your wallet or card on the street, they can easily access your information and start using your card. If they find your phone on the street, they cannot access your card information inside. They require biometric (facial recognition or fingerprint) or regular passwords to access. When your card is displayed on your phone, the full card number does not appear, unlike a regular card. And on top of all of that, your card information on your phone is encrypted, so your actual account information isn't being transferred when you are making a payment.

If you are still on the fence about making the digital switch, consider this your sign to make the change today! Ensuring that your purchases are easy and secure whether you are shopping online or in-person at a store is a top priority. We have collaborated with digital mobile wallet tools including Apple Pay™ and Google Pay™ in order to make this happen with your MFCU VISA credit card or MasterCard debit card.
Simply download Apple Pay™ and Google Pay™, and make your Members First Credit Union card the top card in your wallet (you can manage this in your phone settings). Next time you go to make a payment, your MFCU card will be ready to go!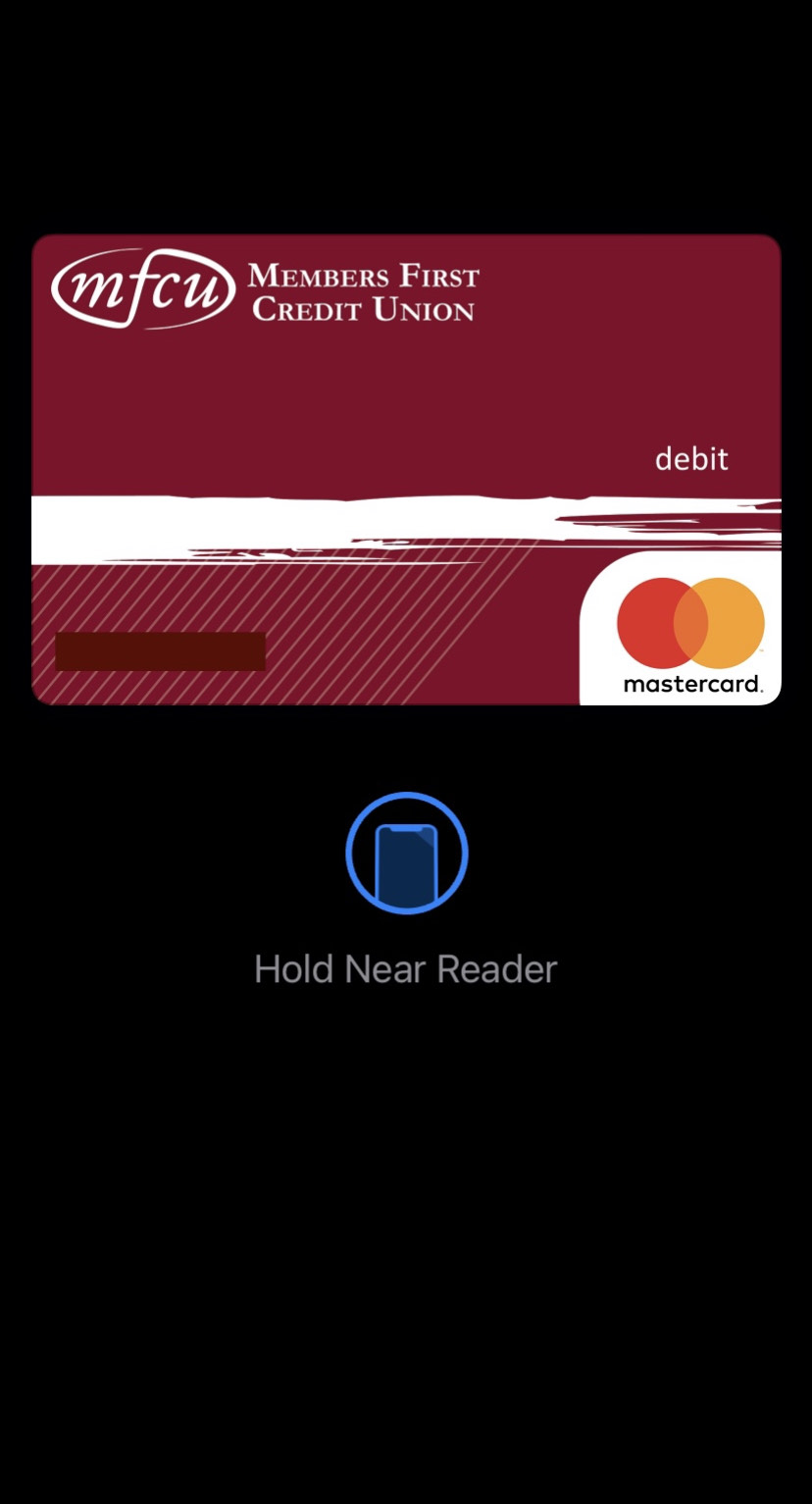 Learn more about Apple Pay

Learn more about Google Pay


« Return to "MFCU Blog"
Go to main navigation