Impulse Buying 101
Most people can agree that if they have developed or increased any habit these past few months, it's online shopping. It's quick, it's simple, and let's be honest, it's a lot of fun! Getting shipping notifications and waiting for a package in the mail can be a thrill, even if only temporary. But online shopping also makes it way easier to buy things on impulse without thinking twice. It can be something small, like deciding to buy a pack of gum at the checkout counter. Or it can be something big, like deciding to buy $200 worth of throw pillows (I might be speaking from experience on this), but either way these random purchases can add up over time. Let's take a closer look at impulse spending: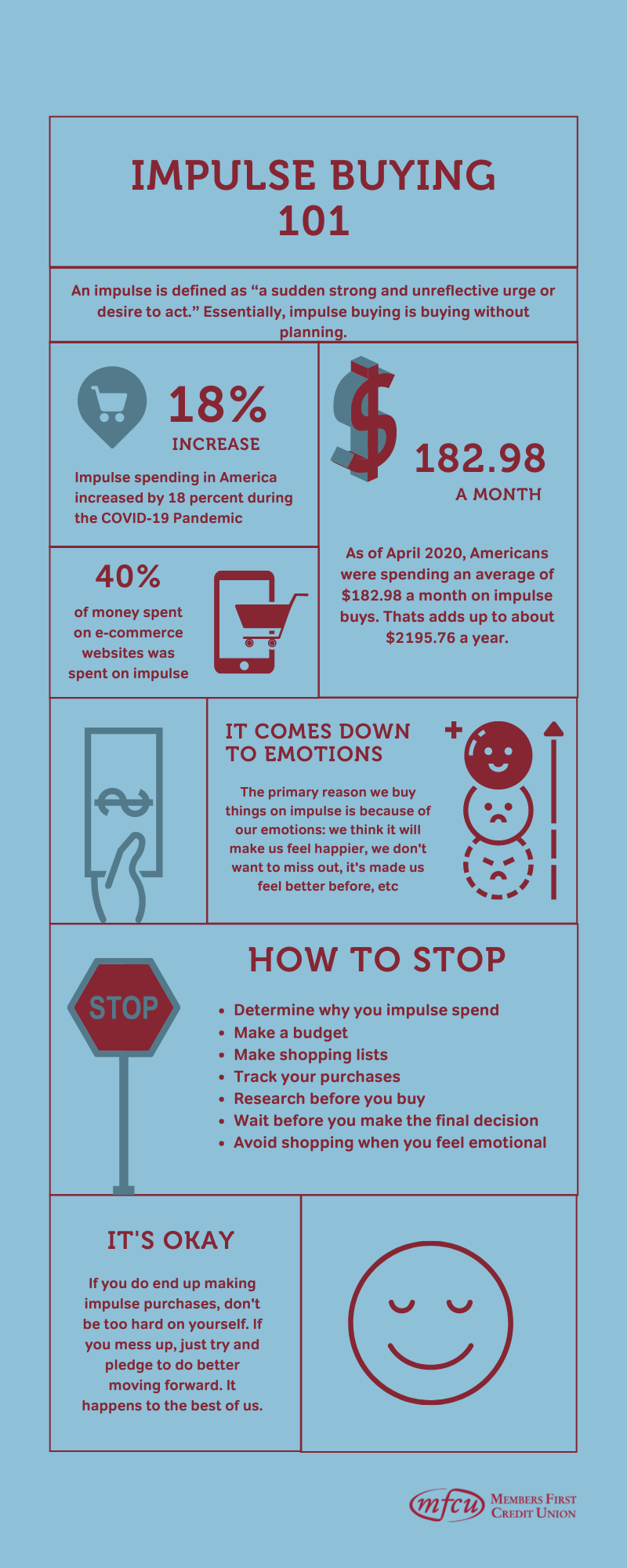 If you are looking to create a budget, calculate savings, or make other decisions about your financial future, check out our financial calculator options!
---
Sources:
https://www.prnewswire.com/news-releases/americans-increased-impulse-spending-by-18-percent-during-the-covid-19-pandemic-according-to-new-survey-commissioned-by-slickdeals-301055530.html
https://www.newneuromarketing.com/what-psychology-knows-about-impulse-buying-in-2020
https://www.dacgroup.com/blog/retail-therapy-and-the-power-of-the-impulse-buy/
https://www.statista.com/statistics/826442/share-of-purchases-bought-on-impulse-by-age-us/

« Return to "MFCU Blog"
Go to main navigation