How to Write a Check
So… You need to write a check. Now what? Asking the question is nothing to be embarrassed of. While to some people this may seem like something everyone should just know, writing checks is something many people can go their whole lives without ever having to do. While checks may seem like they are going extinct in this digital age, paper checks are still used regularly and are required in certain situations. Maybe you have never written a check, or maybe it's just been a while. Either way, we are here to help.

---
Step one: Date the check
In the top right-hand corner of the check, next to "Date", write out the date you are writing the check as "month, date, year".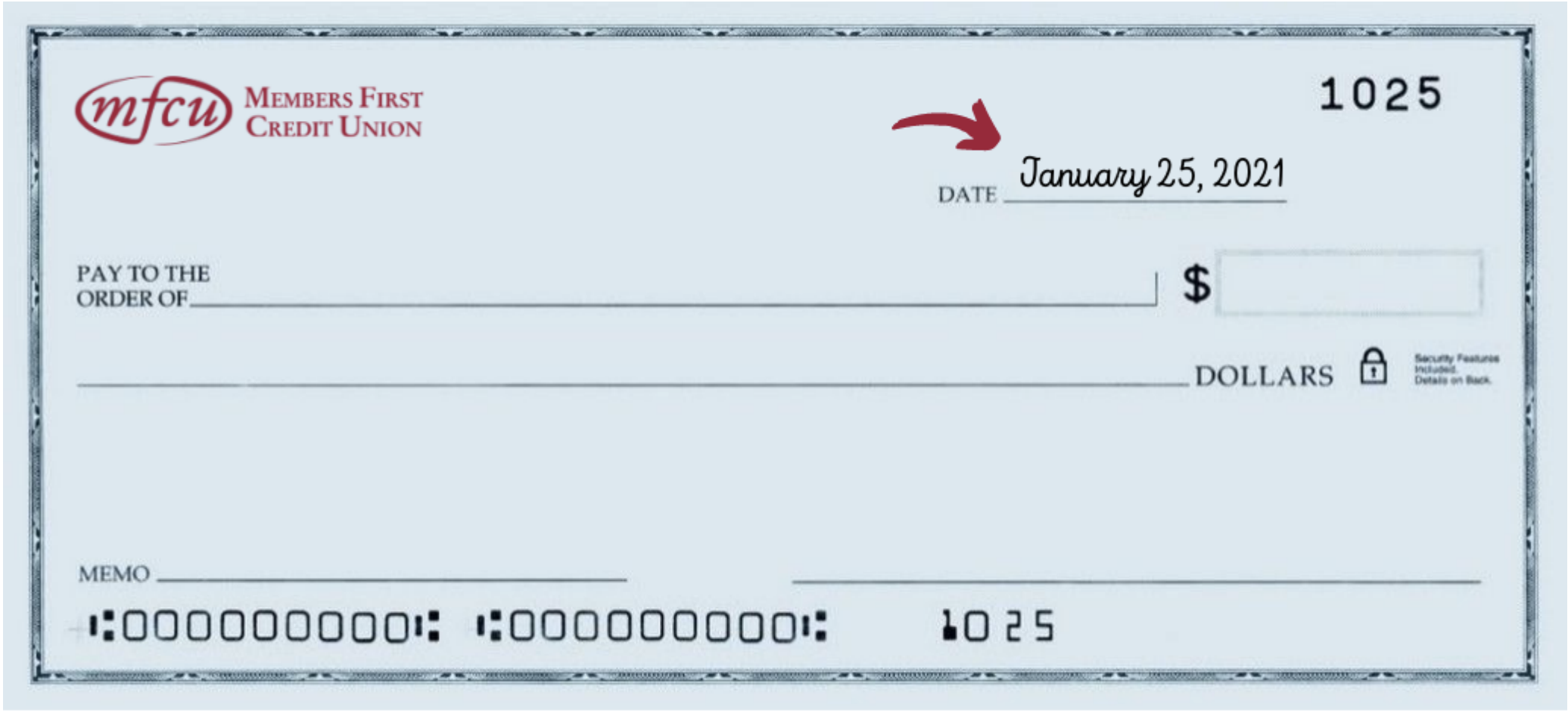 Step two: Write the name of the Payee
On the line that says "pay to the order of" on the left hand side of the check, write out the name of the person or business that the check is for.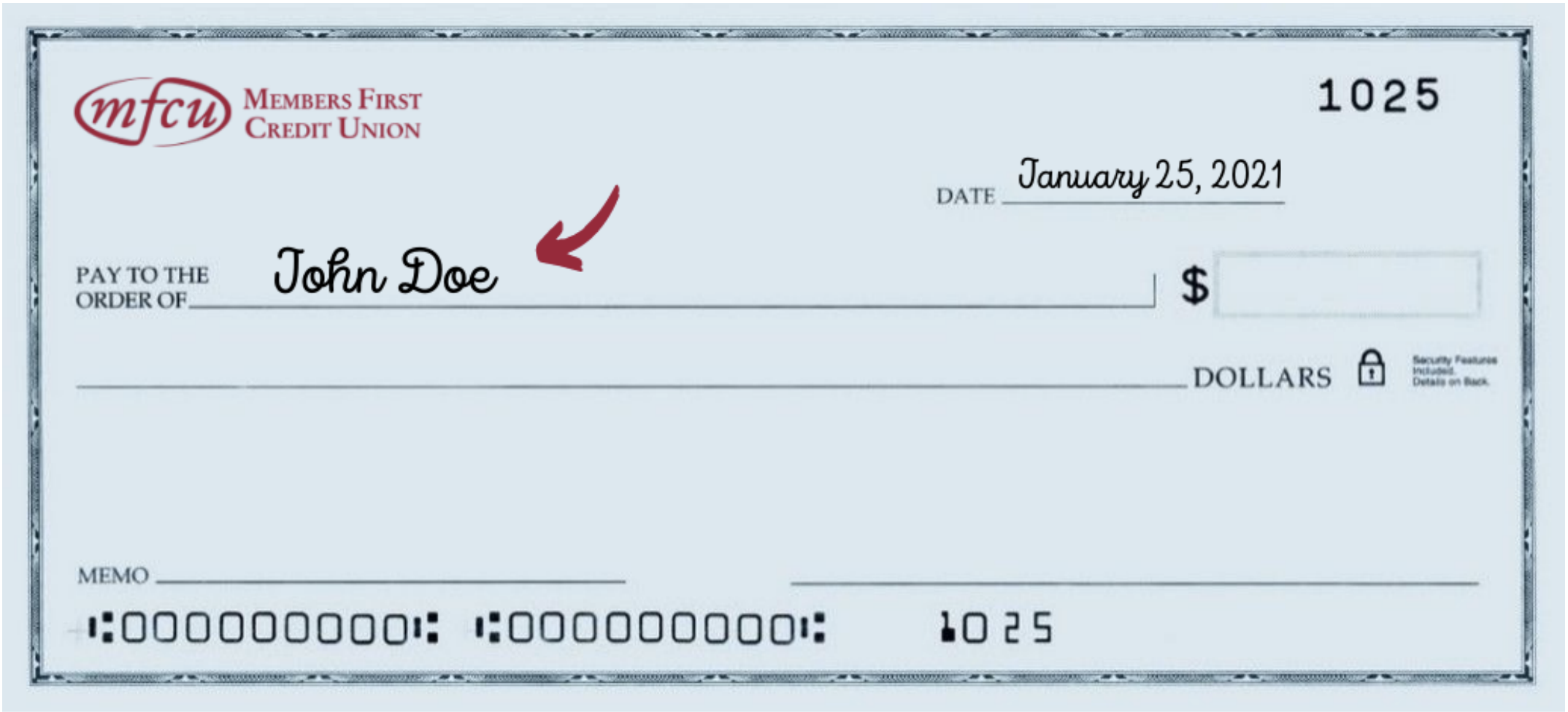 Step three: Write out the numerical payment
Next to the dollar sign in the small box on the right hand side of the check, write out how much the payment is in dollars and cents, in numbers.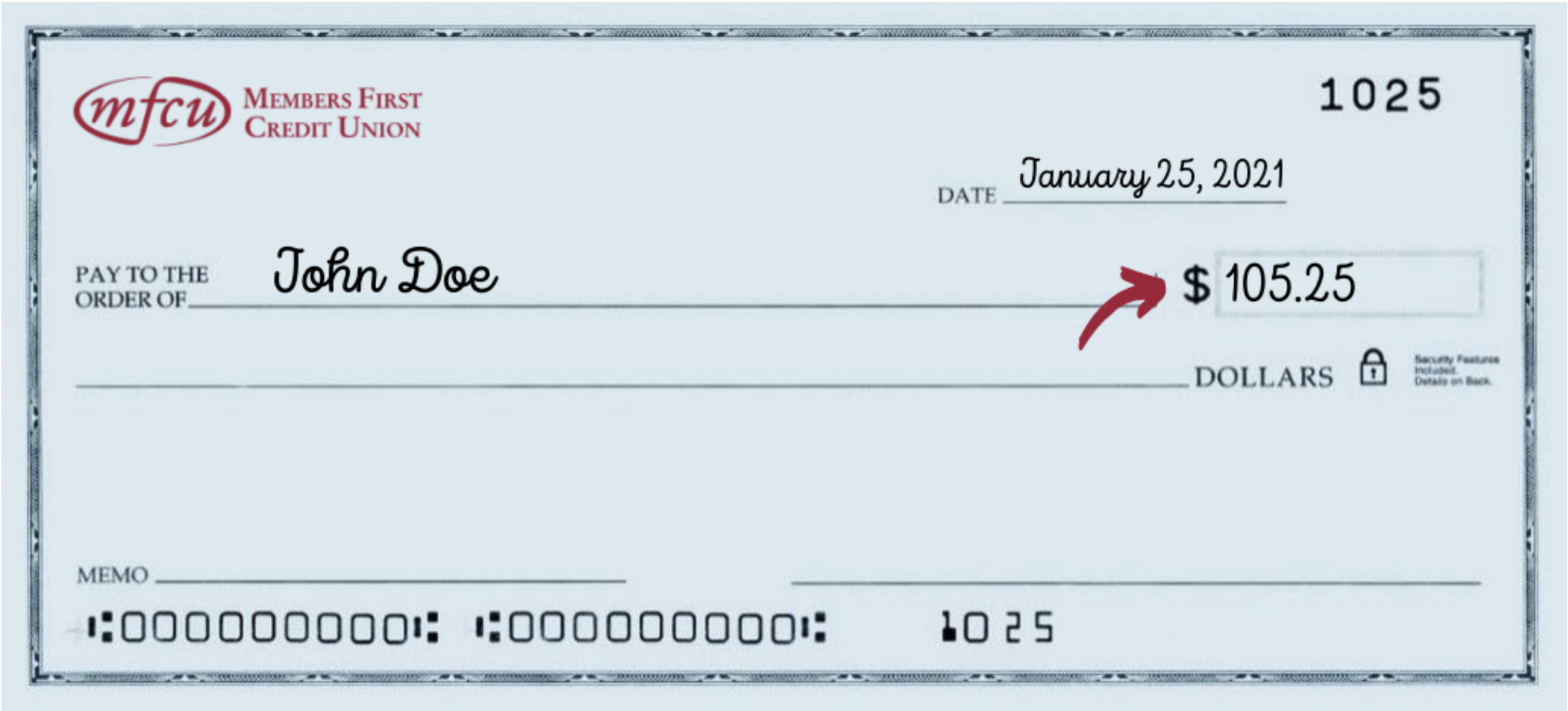 Step four: Spell out the payment
Below the "pay to the order of" line, write out the amount the check is for in words. Make sure you write out the dollar value in word form, however, the cents can still be written out in numerical form if applicable. Write out the cents in a value over 100. For example, if your payment includes 25 cents, write it as "25/100". Writing this out confirms the total amount you are attempting to pay.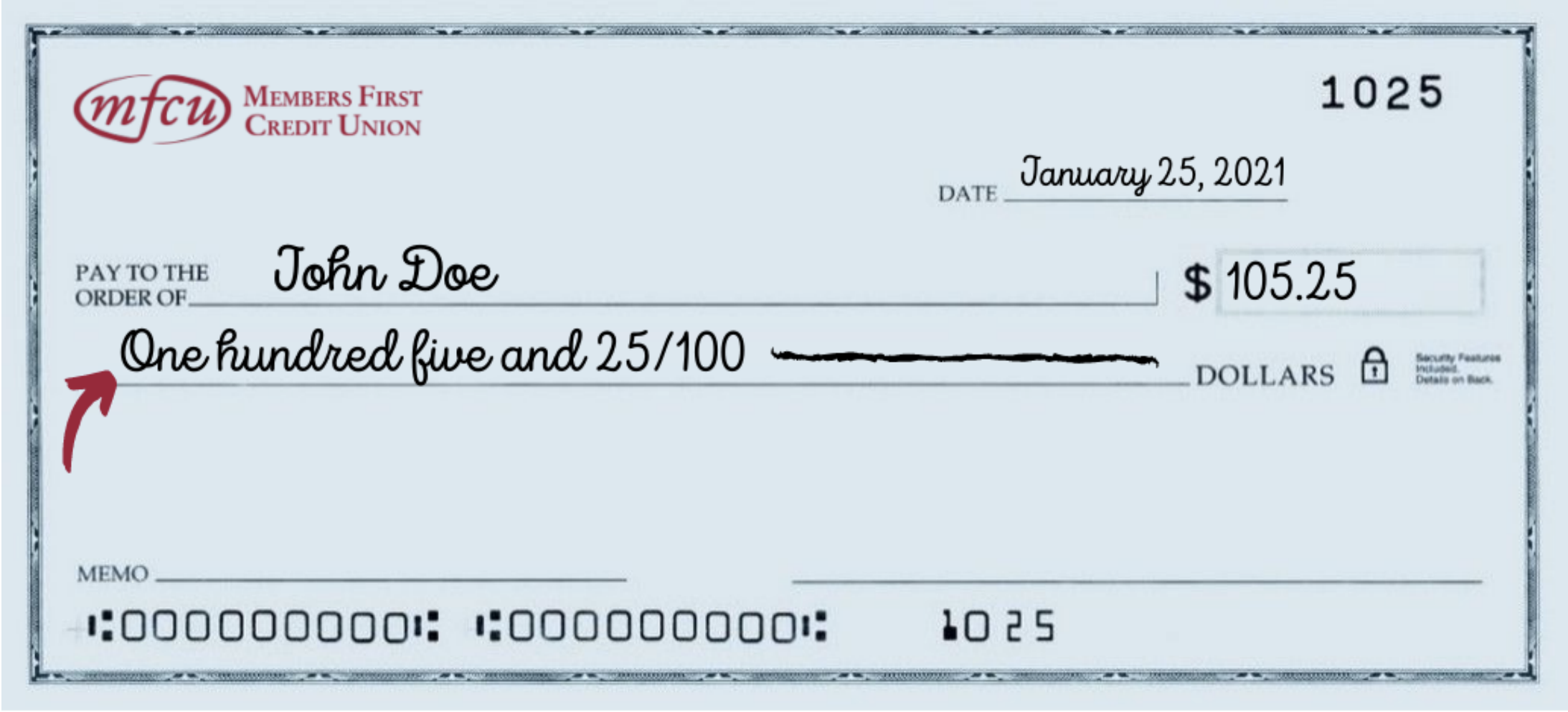 Step five: Write what it's for
This step is optional, but helpful in remembering what a check is for. For example, if you are paying rent, simply write "rent" on the memo line on the bottom left hand side of the check.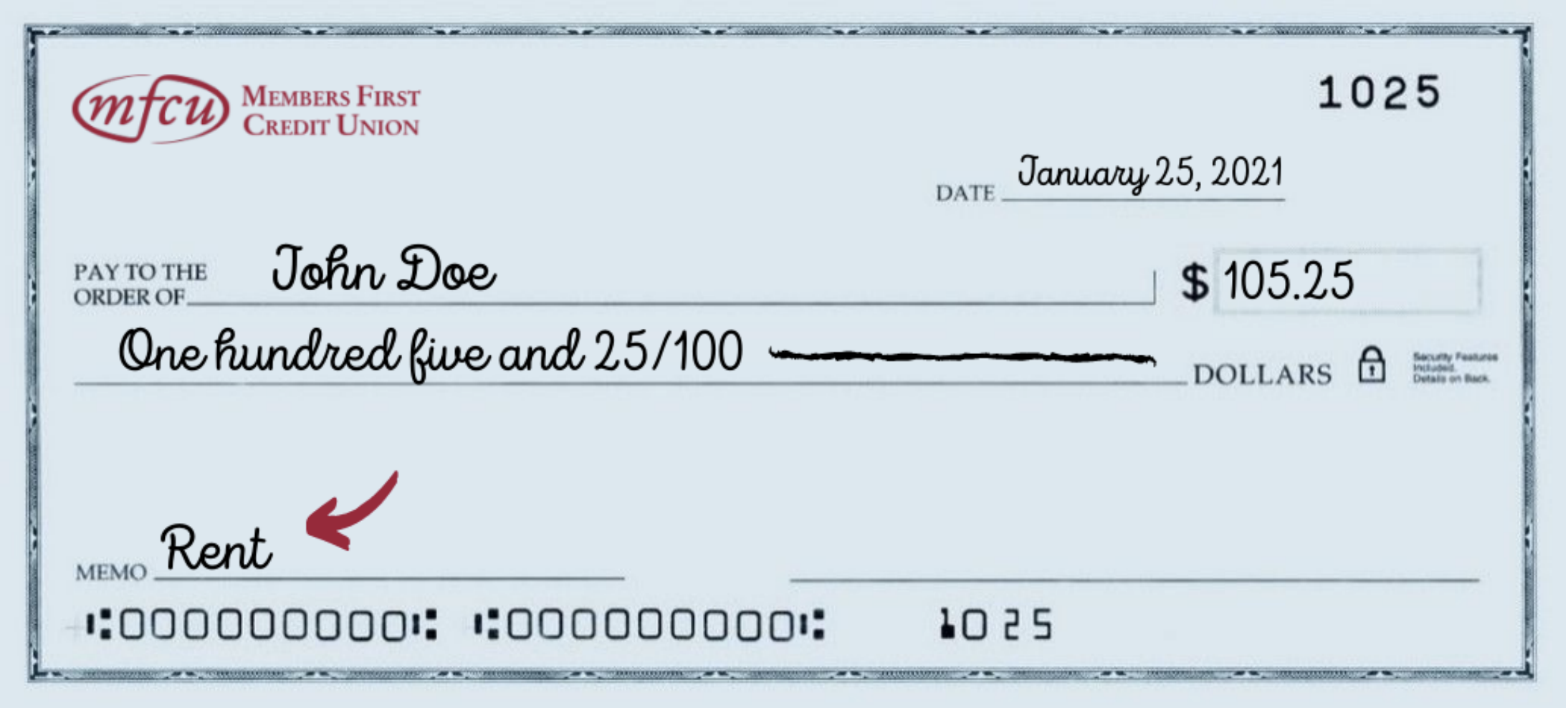 Step six: Sign it
And the final step: sign your name on the line on the bottom right hand side of the check. Use the signature you typically use on any sort of document.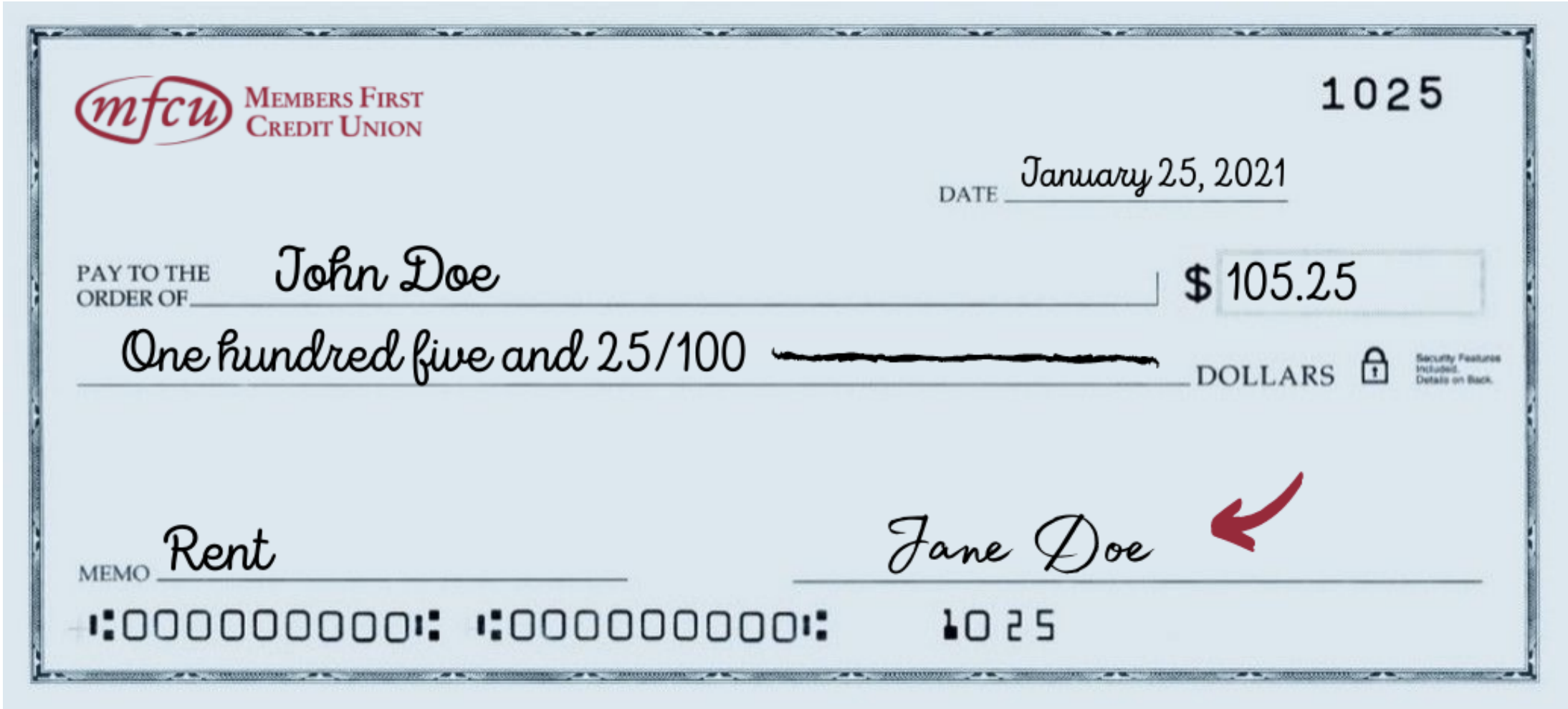 General tips:
Make sure everything is spelled correctly
Write as neatly as you possibly can
Except for your signature, print things out as opposed to using cursive
If you make a mistake, write "Void" across the entire check in large letters
Use a pen with black or blue ink for clarity
Double check that all of your information is correct
---

While writing checks may not be common these days, it's still a good skill to have in your arsenal. If you have a check to deposit into your account, check out Mobile Check Deposit! Mobile Check Deposit is simple to use. With a smart phone, you can deposit checks from anywhere at any time with the Members First Credit Union's Mobile Banking App!

« Return to "MFCU Blog"
Go to main navigation