Employee Assistance Grants – What You Need to Know
We are proud to serve the state of Michigan, and we know that this past year has hit our residents pretty hard. Thankfully, the Michigan Restaurant & Lodging Association Educational Foundation offering grants to those put out of work by the pandemic. You may have heard about this, but does it apply to you, and where do you start?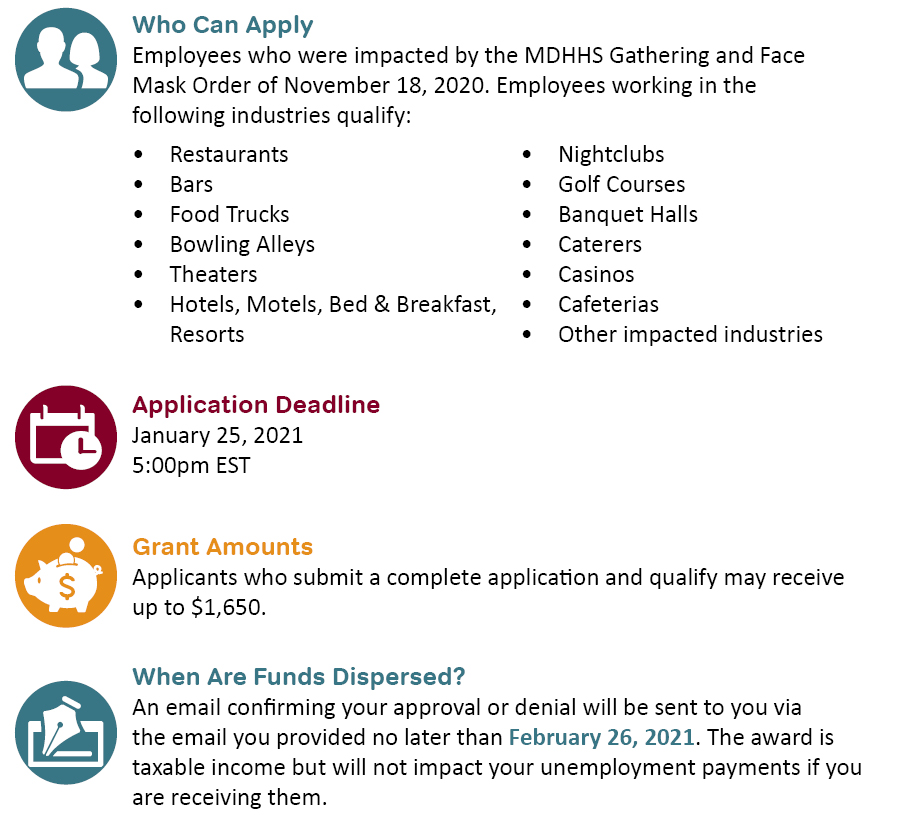 The State of Michigan Department of Treasury will mail a physical check payment. While you're waiting, make sure to get your Mobile Check Deposit ready to save yourself an extra trip and get our funds quicker.

« Return to "MFCU Blog"
Go to main navigation