Checklist: Getting Your Vehicle Ready for the Michigan Winter
Whether you love it or hate it, winter in Michigan is right around the corner. Dropping temperatures, cloudy skies, snow, and ice will be here before you know it. Driving in Michigan during the winter months can be many things fun, beautiful, scary, challenging, frustrating, the list goes on. But there are things you can do to make getting around this winter a little more bearable and a lot safer. Let's take a look at what you need to do to prepare you and your car for the snow: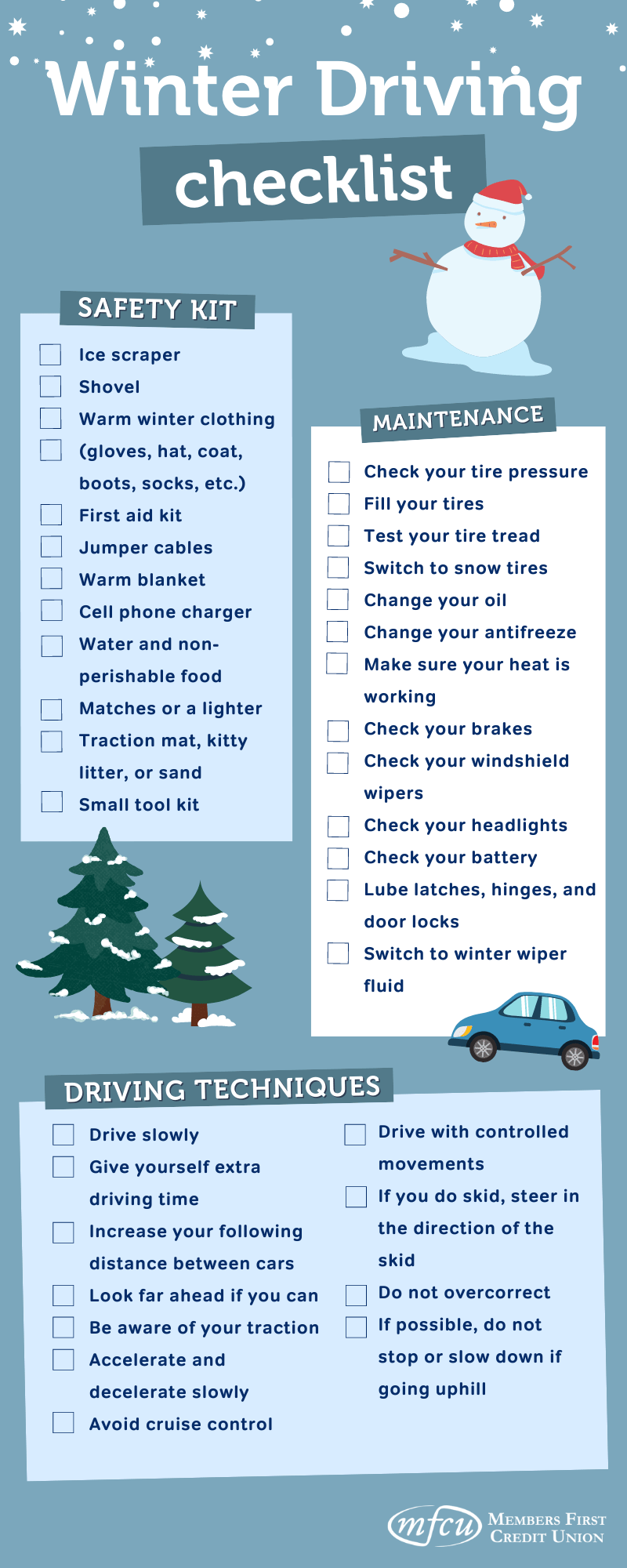 If your vehicle isn't going to cut it this winter and you're thinking about an upgrade, you're in luck! For a limited time, when you refinance an auto loan with MFCU, we will give you 1% cash back of the loan amount!* For example, if you receive an auto loan of $10,000, we'll give you $100 on the spot. In addition, when you get an auto loan with us from now until the end of the year (new loan or refinance), you can defer your first payment for up to 90 days!**
Schedule an appointment to stop in to your nearest branch and start enjoying the benefits of an MFCU auto loan today!


*Cash back is 1% of loan amount. Loan must be a minimum value of $5,000. Maximum cash back amount is $300. Offer expires 9/30/2021. Auto loan must be refinanced with MFCU from a different financial institution. Vehicle must be model 2015 or newer. Cash back is in the form of a deposit to the member's share account.
**Option to defer first payment for 90 days from origination date. Vehicle must be model 2015 or newer. Interest will still accrue during 90-day deferment period. Offer expires 12/31/21.

« Return to "MFCU Blog"
Go to main navigation