Credit Score Puzzle
Do you know the FIVE pieces that make up your credit score? Solving the credit score puzzle can be a struggle at times. But not anymore!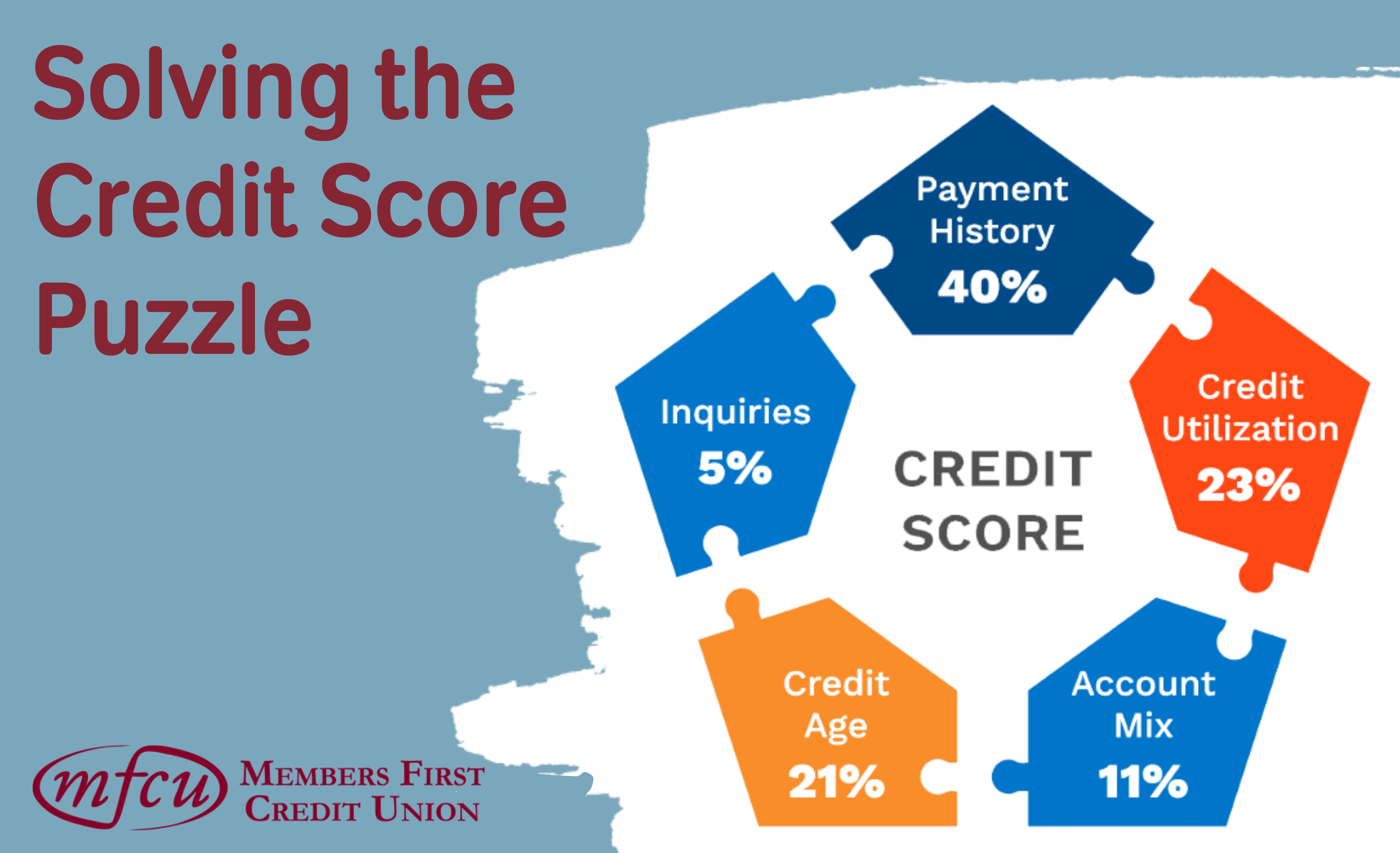 We offer FREE access to your credit score and more within our online and mobile banking. Your credit score and credit report are essential information you need as it is important to your financial well-being.
With SavvyMoney credit score, not only do you have access to your credit score and report, but there are also education and tips that can help you piece it together.
We provide you with safe and easy access to your credit score and report anytime and anywhere.
Ready to solve the puzzle? Enroll in SavvyMoney today and let our Credit Score solution help you put the pieces together!
Log in to SavvyMoney in your MFCU Online & Mobile Banking by clicking "Credit Score" from the main menu on the left side. Accept the user agreement, answer a few verification questions, and you'll be ready to start utilizing all of the features SavvyMoney has to offer including additional financial education resources to continue learning more about credit scores!
If you haven't downloaded our Mobile Banking App, click your app store icon below. If you have any questions or need assistance getting enrolled in Online & Mobile Banking, stop into your local branch or give us a call at 855.835.6328.
*Disputes through Savvymoney are reported to Transunion. Discrepancies will need to be reported to Experian and Equifax separately to handle the disputes as well.
« Return to "MFCU Blog"
Go to main navigation