Easy & Affordable DIY Halloween Costumes
Halloween is only a few days away – but it's not too late to put together an easy and affordable Halloween costume.
For Adults
Smarty Pants
Love puns? Attach Smarties candies to a pair of old jeans with glue dots or double-sided tape for a sweet and pun-worthy costume!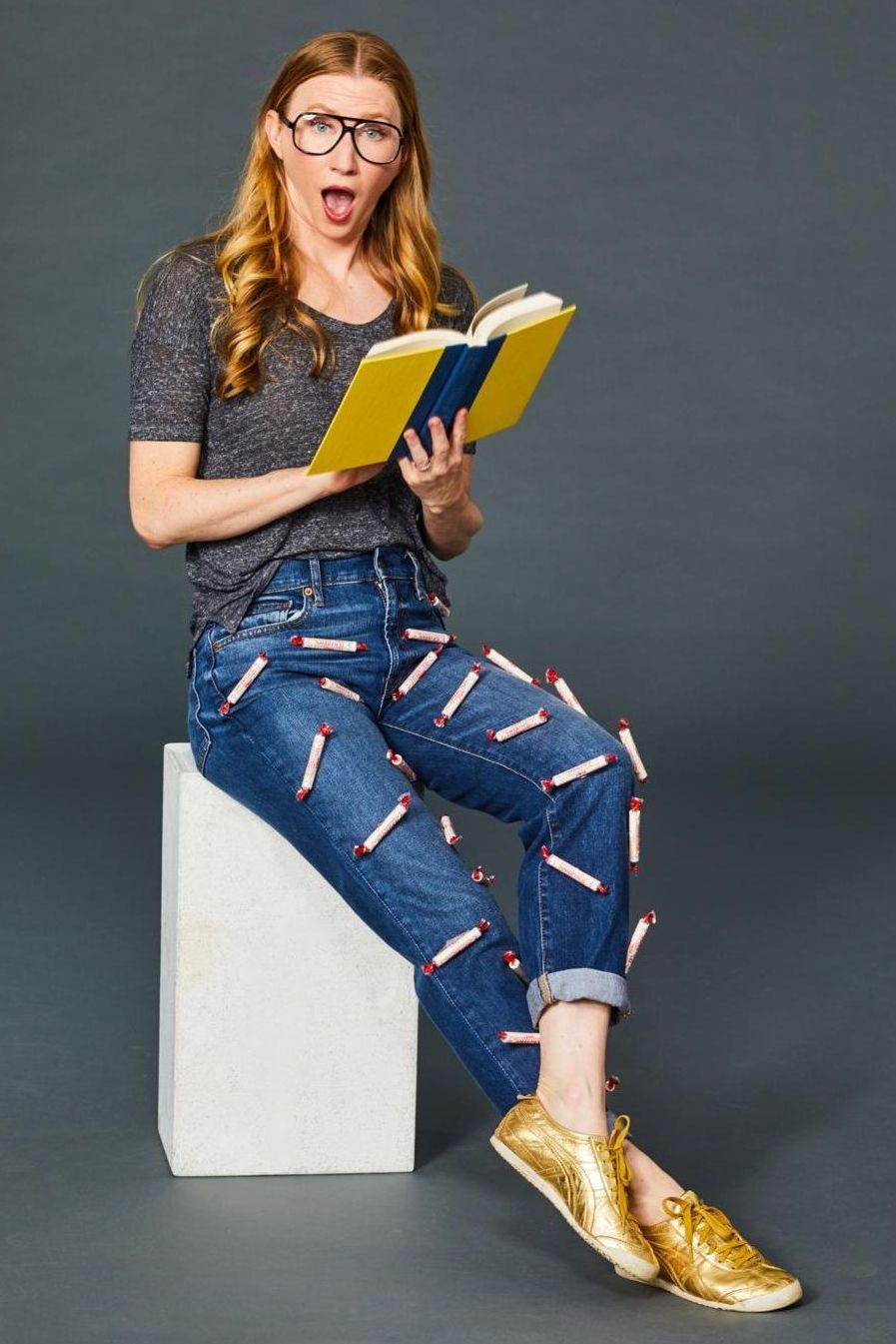 Photo credit: Mike Garten/Good Housekeeping
Farmer
Raid your closet for some flannel and overalls to create a simple costume everyone will recognize. This works for kids or teens, too! Overalls could also be paired with a yellow shirt and hat for a Minion's costume.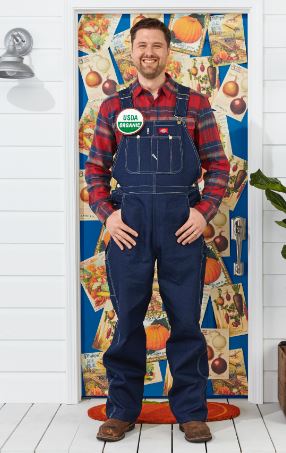 Photo credit: Country Living
For Kids
Moose
A brown sweatshirt and pants set with some tan gloves are all you need to turn your baby or toddler into a moose.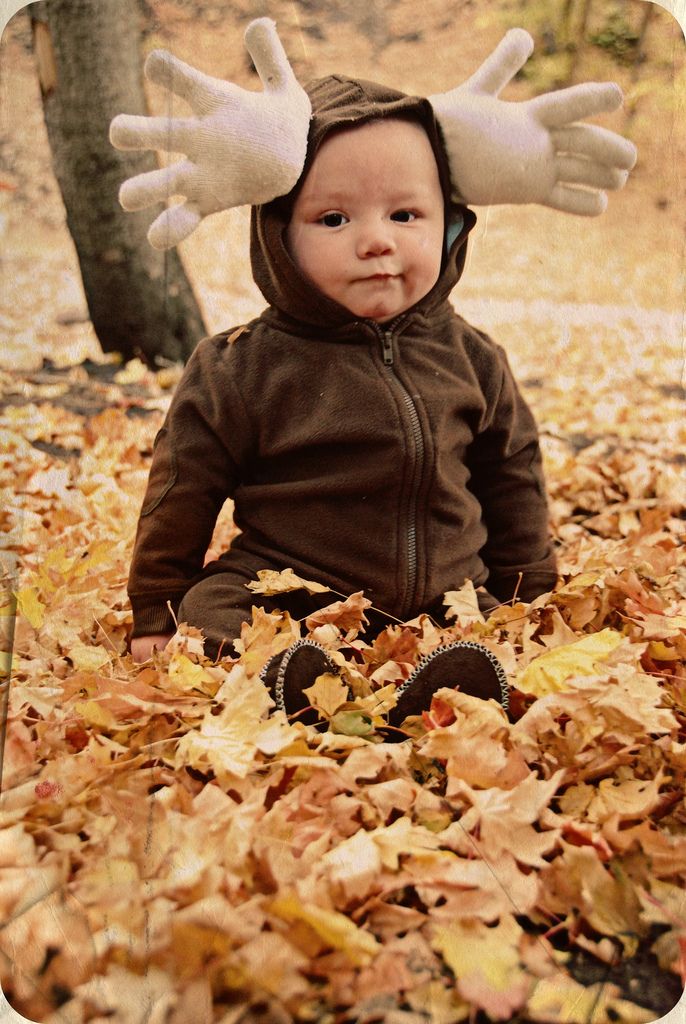 Photo credit: House of Paint
Lego
A Large box, some cylinder boxes (or even solo cups), and some glossy paint can be transformed into a Lego costume to even the novice crafter.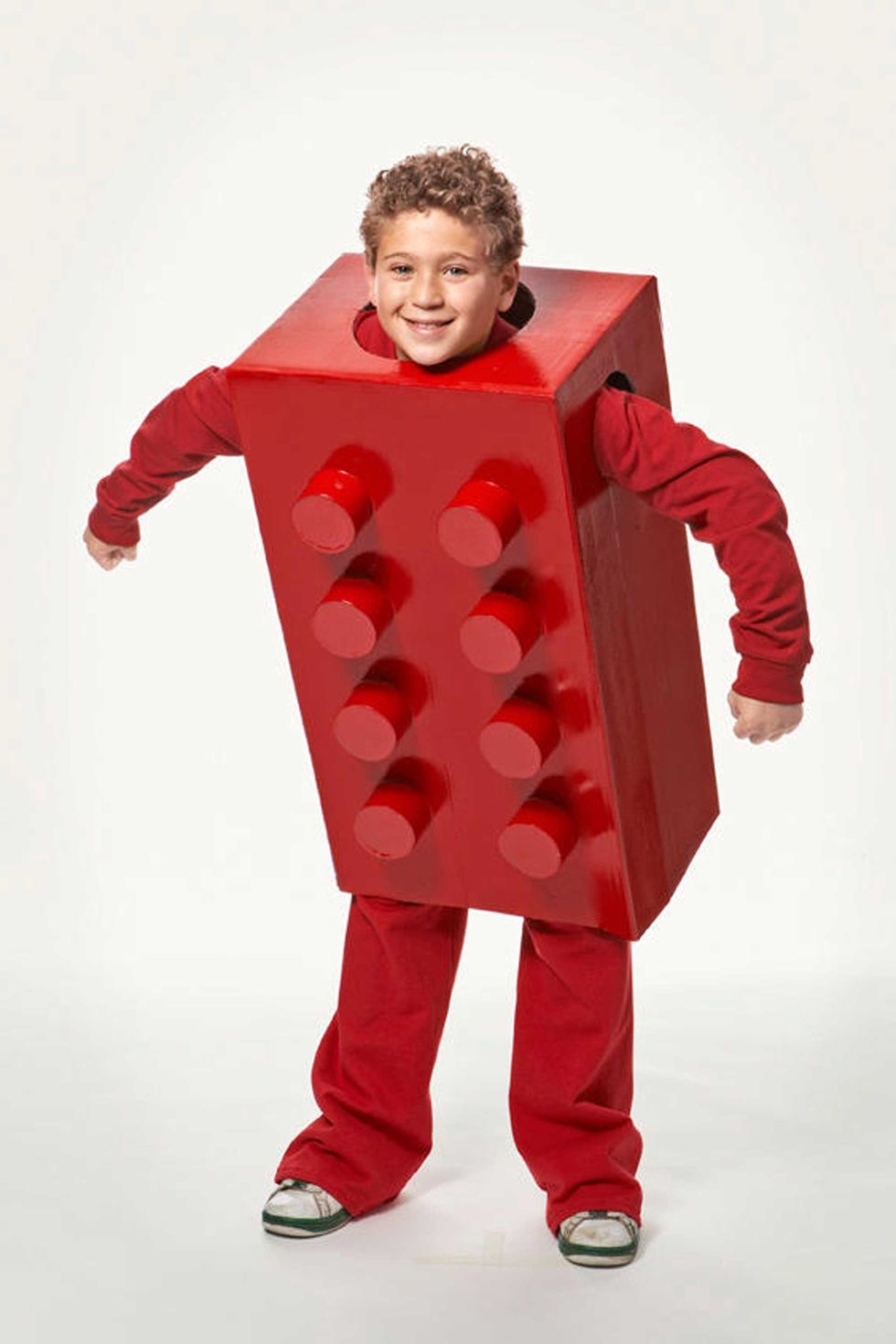 Photo credit: Good Housekeeping
Cat
Want to make a costume from items already around your house? In addition to black clothes, you can make this cat costume from egg cartons, black paint and white pipe cleaners.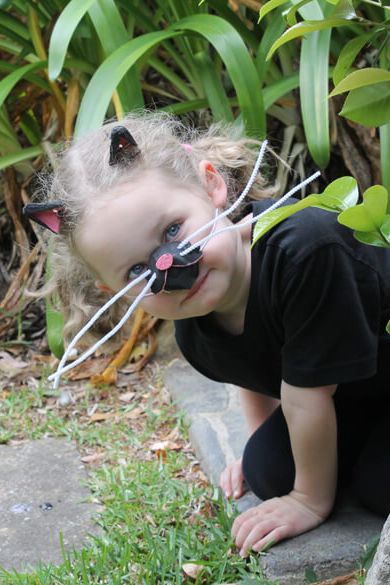 Photo Credit: The Craft Train
For Teens
Cactus
Want to celebrate Halloween but still maintain a social distance? A green dress or sweatshirt and some white yarn or pipe cleaners can turn you into a prickly cactus that begs others to stay back.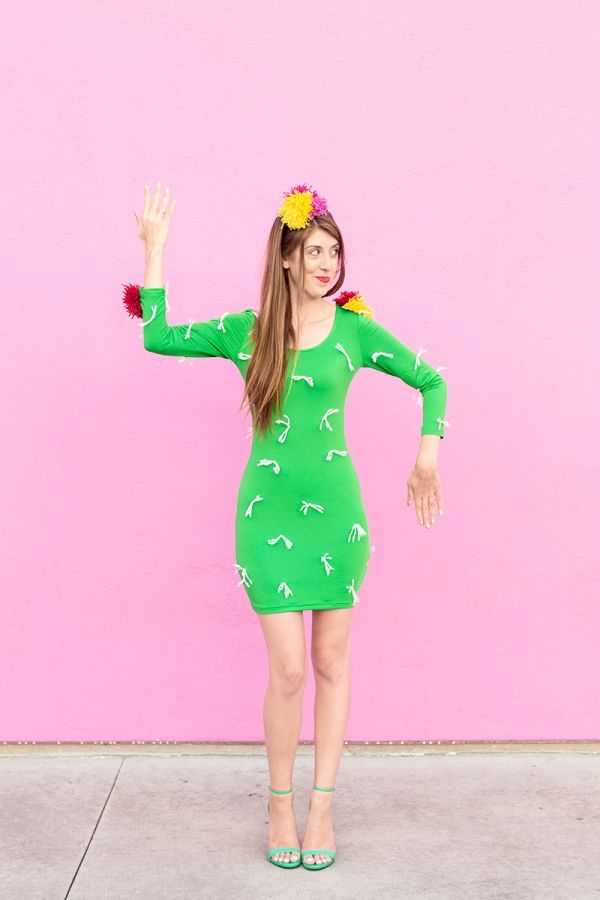 Photo Credit: Good Housekeeping
Formal Apology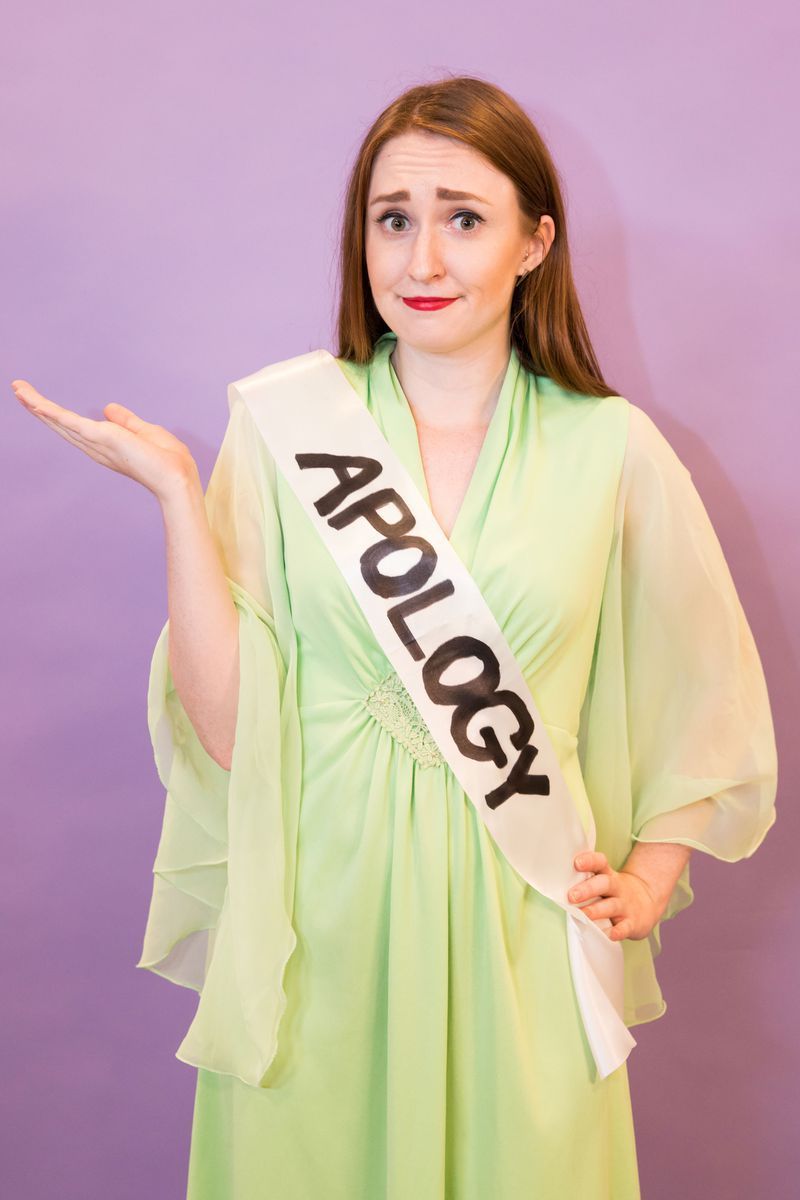 Got a dress or suit from a formal dance of prom you'd like to wear again? Add a sash to polish off your 'formal apology' costume.
Photo credit: Kathryn Wirsing
Need some more Halloween inspiration? Here's some of our marketing team as a Price is Right contestant (part of a group costume), a bank robber, and Rosie the Riveter.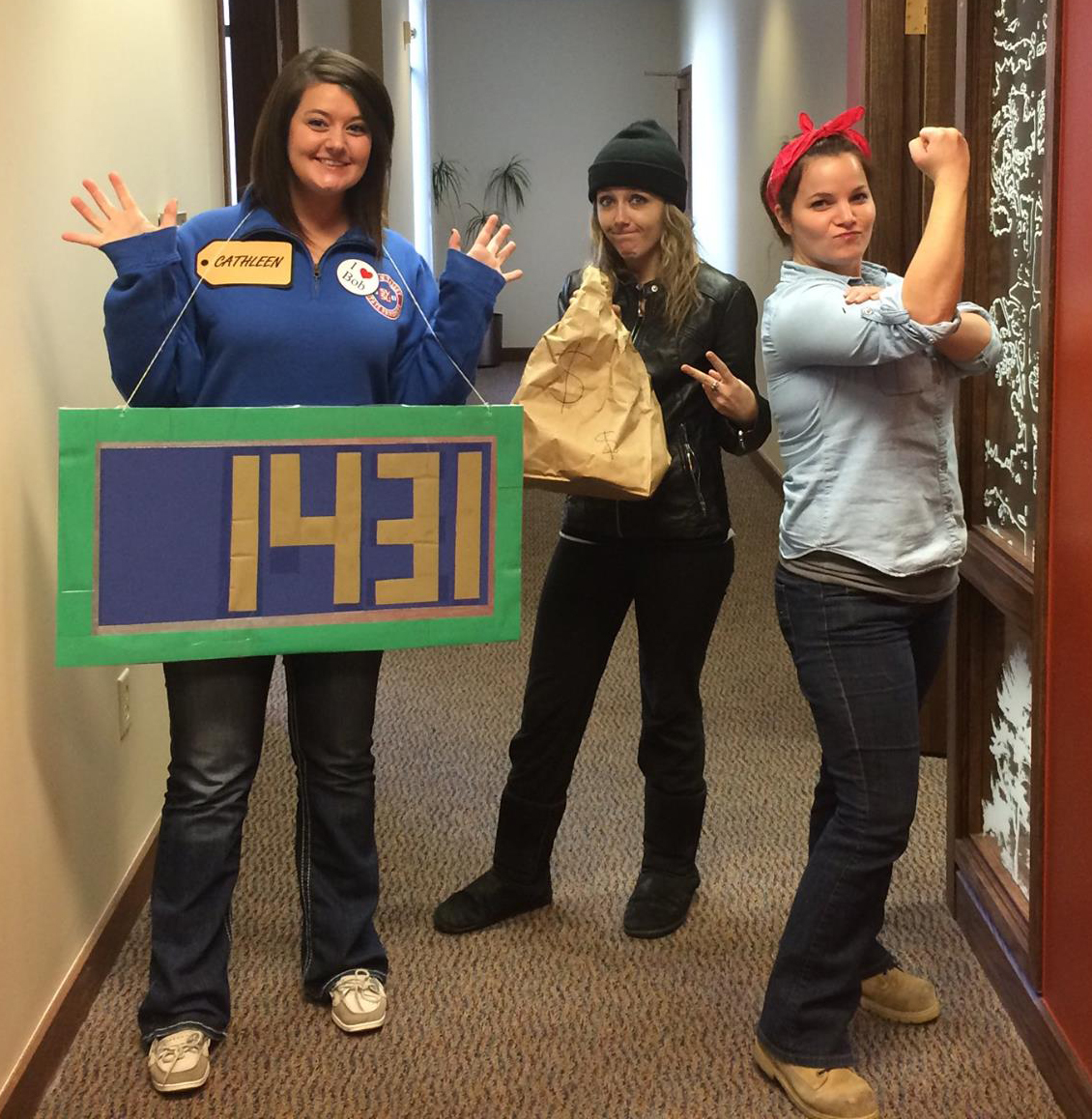 « Return to "MFCU Blog"
Go to main navigation