It's not just a VISA

®

card. It's my, every purchase gets me closer to "whatever" card.
VISA Credit Cards
Welcome to the new and improved way of keeping your personal and financial information safe from fraud; the EMV chip card. It's basically the same card you're using, but with a microchip embedded that works to keep hackers from stealing your data. Pretty great, right?
The MFCU Visa is perfect for every day purchases, vacationing, home improvement projects or even for your business! If you already have one, thanks! We appreciate you participating in the cooperative you're a part of. You'll want to read all the info below because we are improving our Visa and there are quite a few things you'll need to know.
If you're in the market for a new credit card, we have three options for you. If you think an MFCU Visa is right for you, apply now!
VISA Platinum – simple terms and rates
Share Secured – to help build credit
Commercial – for all your business needs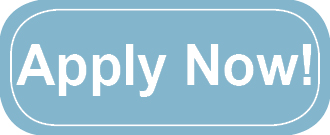 SWIPE CONFIDENTLY
Your new MFCU Visa has an EMV chip for enhanced security when you use chip-enabled terminals.
At retailers who have EMV chip enabled terminals, follow these steps to use your new card. If they aren't ready for chip cards, simply swipe your card like you're used to doing.

You will also be able to get fraud alerts via email, text or phone. You will be able to receive notifications of:
International transactions
Out of state trans actions
Declined transactions
ACCESS EASILY
Live in the virtual world? Us too! All of the information about your Visa can be easily accessed through Online Banking.
Activate your new card
View history
View transactions
Order a new card
Access MFCU Rewards
Make payments and cash advances
SPEND PROUDLY
Be proud to use a card that comes from the same place you do. Your MFCU Visa isn't from a big bank, it's from a cooperative you're a part of.
STATEMENTS AND PAYMENTS
Your payments will be due on the same day that your current payments are due. The look of your statement and where you will mail in payments is changing. We highly encourage you to easily make payments instantly from your checking or savings to your Visa within Online Banking.
NEW MAILING ADDRESS FOR PAYMENTS
Members First Credit Union
PO Box 2165
Midland, MI 48641
The statement type, paper or eStatement, for your membership account will be what you receive for your Visa starting on June 27th. Example: if you currently receive paper statements for your membership and Visa – you will continue receiving your Visa paper statement in the mail. If you have eStatements for your membership and paper statements for your Visa, your Visa statement will now be delivered as an eStatement as well.
eStatements will be viewable within Online Banking.
Interest Rate and
Interest Charges

Intro Rate Platinum

Platinum

Platinum Rewards

Share Secured

Annual Percentage Rate

APR for Purchases

APR for Balance Transfers

APR for Cash Advances

6.90%
introductory APR for one year, based on your credit worthiness. After that, your APR will be

9.59%

to

17.90%

based on your credit worthiness.

9.59% to 17.90% based on your credit worthiness.

10.90%
fixed.

7.75%

fixed.

Paying Interest

Your due date is at least 25 days after the close of each billing cycle. We will not charge you interest on purchases if you pay your entire balance by the due date each month. We will begin to charge interest on cash advances and balance transfers on the transaction date.

For Credit Card Tips from the Consumer Financial Protection Bureau

To learn more about factors to consider when applying for or using a credit card, visit the website of the Federal Reserve Board at www.consumerfinance.gov/learnmore.

Fees

Transactions Fees



1%

of each transaction in U.S. dollars.

Penalty Fees

Late Payment

Return Payment


$25


$25
How We Will Calculate Your Balance: We will use a method called "average daily balance (including new purchases)." See your account agreement for more details.
Billing Rights: Information on your rights to dispute transactions and how to exercise those rights is provided in your account agreement.
To report a lost or stolen VISA, please call 1.800.682.6075 or contact the credit union at 855.835.MFCU during regular business hours. You can also visit www.reportmycards.com.